When a beauty product gets a cult status and make-up artist & beauty lovers rave about it – it's a sign that one has to get that product, too.
You all know by now that I love my cream/liquid/stain/gel blushers ( is my latest wish list) and I don't even remember when was the last time I've bought a powder blush. About two years ago, I think (It was Sleek, LE)?! But I just had to get Tarte's Amazonian Clay Blush ($26 from Sephora)
It was very easy to choose a shade, as I knew straight away that I wanted Blushing Bride, which is described as plummy rose.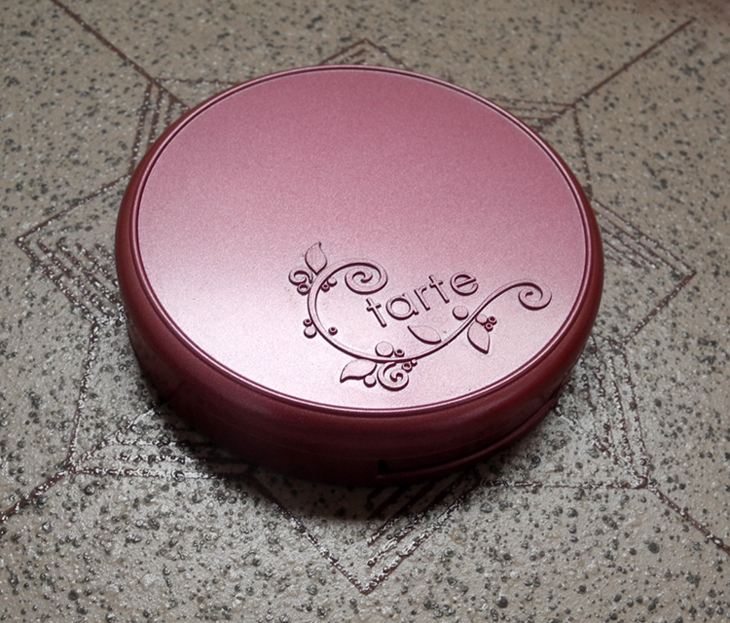 I love the fact that the packaging is the same shade, as the blush itself, very useful, especially when you have a lot of blushes from the same line.
And here is a close up of my beauty. As you can see it's a pretty plummy shade with golden shimmer. Luckily, the shimmer is delicate and you don't get it all over the face.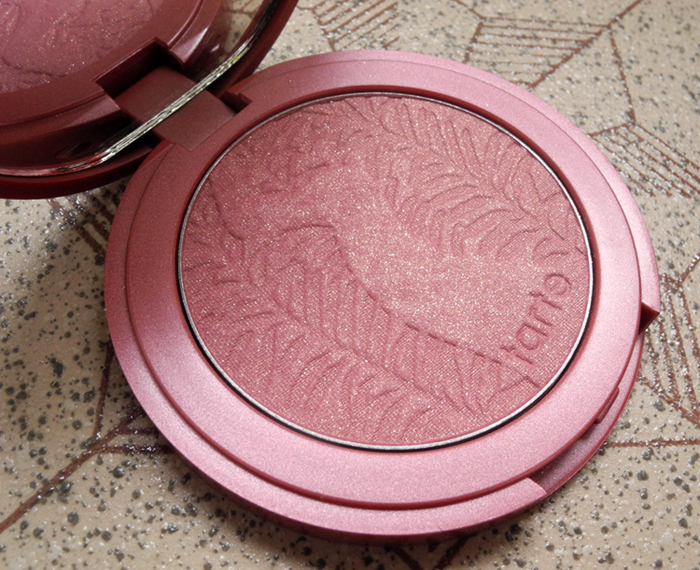 So what is my impression?
I am actually very happy with my purchase and enjoy using it.
The formula is nice, it applies evenly and blends into the skin beautifully.  The staying power is  impressive, although on my dry skin cream blushers last longer (I want to try Tarte's stains, too).
As for the shade, it is gorgeous! It instantly brightens the complexion and makes you look alive even after four hours of sleep, le sigh.  I can wear minimal eye and lip makeup and this blush will do all the job. Below, you can actually see what I am talking about.
I think this is one of the best shades for Autumn/Winter and will look wonderful with berry and plum toned lip products.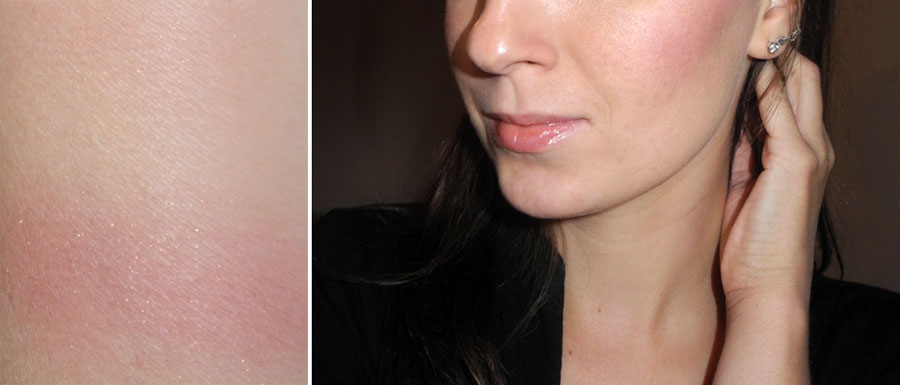 By the way, it is a bit similar to NARS Sin but I have only seen swatches online, so can't really tell myself.
By the way, right now Tarte have a  set of three mini blushers (honored, a nude rose shade, imagined, a candy pink shade and treasured, a melon shade) and a brush on their website which retails for $35 only. So what are you waiting for?