I love blush! This may be the most exciting makeup product for me, my beauty life was forever changed when I discovered it  and I never looked back.
It seems like I always have blushers on my wish list, so here are top four that I plan to get at some point in the near future. I could also add Illamasqua's Velvet Blusher in Peaked and theBalm's Long-Wearing Powder Staining Blush, too.
So, let's take a look at my wish list, shall we?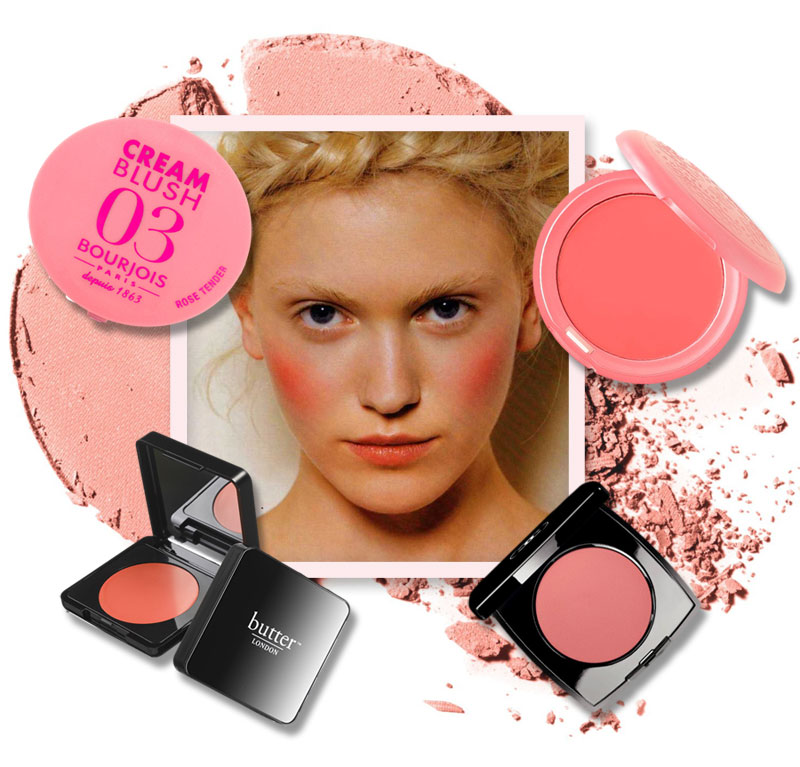 Boujois Cream Blush in 3 Rose Tender
I can't believe that I still haven't got a Bourjois blusher. I think I'd go for the shade No3 (other shades). That's a great thing that high street brands are now releasing cream blushers, too. I hope these are as good, as my favourites from Max Factor.
Stila Convertible Colour
Convertible Colors  been on my wish list for ages now. Since they are not new or LE, I always get something else instead and keep neglecting these. I did try & liked some shades, so have to get one for myself finally. Not yet sure about the colour, but something cool toned. Which one is your favourite?
butter LONDON CHEEKY Cream Blush
butter LONDON just launched the makeup line recently and their cream blushes really caught my attention. There are four shades to choose from and, although I am not yet sure which one I'd like to get, I am definitely curious about these. The price in the USA  is $20 which is great, in my opinion.
Chanel Le Blush Creme de Chanel
I have swatched these the day they came out, and I was actually the first one, as the samples at the counter were still untouched. Chanel blush was the first luxury blush that I have bought with my own money years ago, so I just have to get their cream blushes. Plus I was impressed with the pigmentation and the formula. Most likely I will get Inspiration.
And yes, these are all  cream blushes, I am not a big fan of powder (on myself, but do like using powder on others).
Do you have a favourite blush? *Maybe, I will need it, too*