There are a lot of opinions about eye creams, and it is up to you whether or not you believe that it is effective. I personally started using one on a regular basis from my early twenties, maybe even when I was nineteen.
Having very dry skin, I can always see a difference, and I don't want my under eye area to look as if I am at least 15+ older than I actually am.
I have recently finished two of my favourite eye creams so decideded to get something new.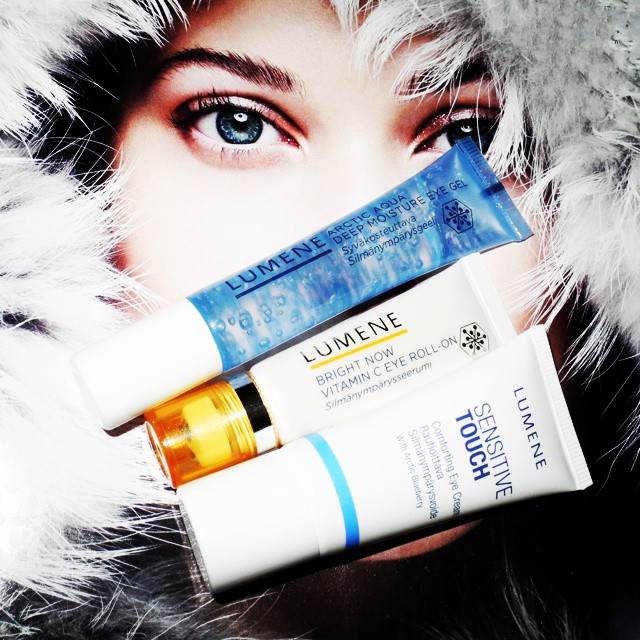 You could already see this photo on my Instagram
I am ready to pay for a good product, as long, as it is effective. But I do realize that not everyone can/wants to. This is why I have picked up three eye creams from Lumene, which is a (non-expensive) Finnish brand to