Tag: Wendy Rowe for Burberry
Here is a  preview of what is new from Burberry, some things are already out, and some will be available only for Spring.
Although it seems that we have seen it all when it comes to contouring, the brand just released their version of the shading products. And I personally really love the look of them.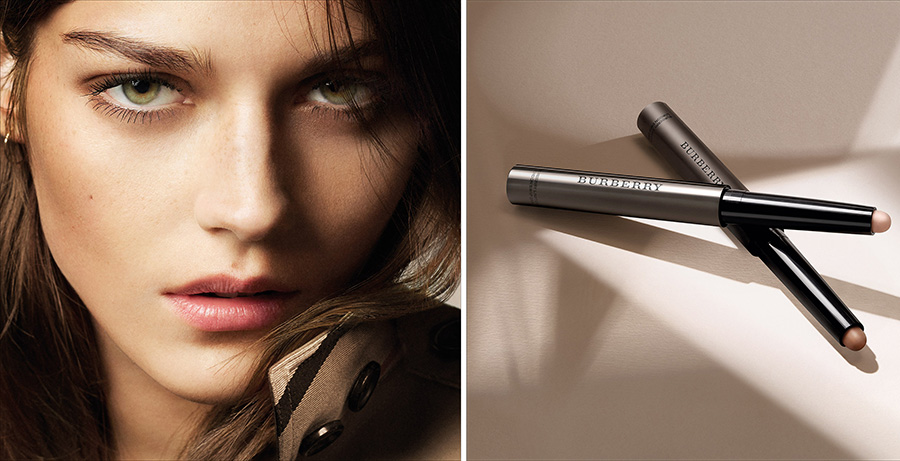 Effortless Contouring Pens Face & Eyes in Medium No. 01 and  Dark No. 02. are designed to  effortlessly sculpt the face, the results look very natural and the technique is fool-proof (watch a video below). Already available from Sephora for $37 and soon to be available from Harrods.
Here is a video with Wendy Rowe showing how she create the look for the SS16 show, and how to use the contouring pens. And it is always
It's Sunday, so this means that it's time for a beauty/makeup (and not only) inspiration of the week.
By the way, you can follow me on Pinterest as I try to post there several times per week. It is more personal and not only about makeup.
First of all, I am loving this  timeless beauty look created by Wendy Rowe for Burberry for Harrods Of London which I've spotted on Twitter.
I have never tried Deborah Lippmann products but after the feature over at Karla Sugar and the video with Deborah, I am now in love with her! What a great personality and  professional. This video is almost 30 minutes but I highly recommend watching it!
You probably know that I am a huge fan of Dior's makeup for all the shows as it always looks stunning. Vogue UK have chosen their favourite Pat McGrath looks for Dior. And here is one that