Here is a  preview of what is new from Burberry, some things are already out, and some will be available only for Spring.
Although it seems that we have seen it all when it comes to contouring, the brand just released their version of the shading products. And I personally really love the look of them.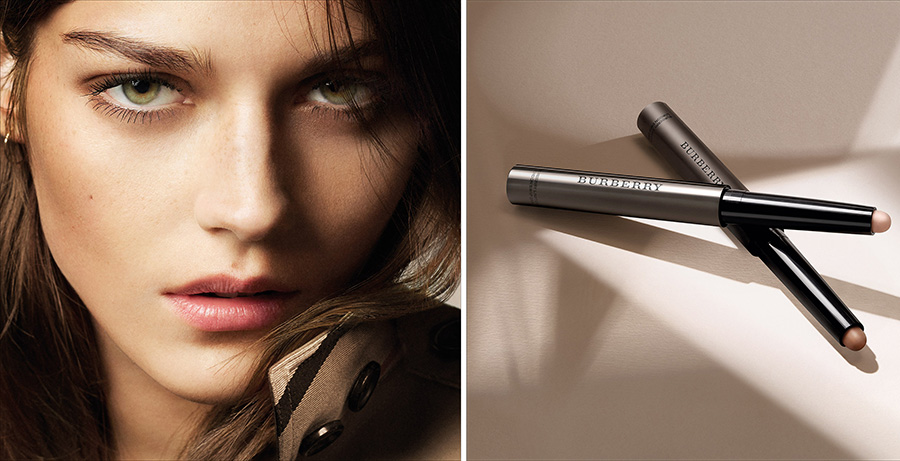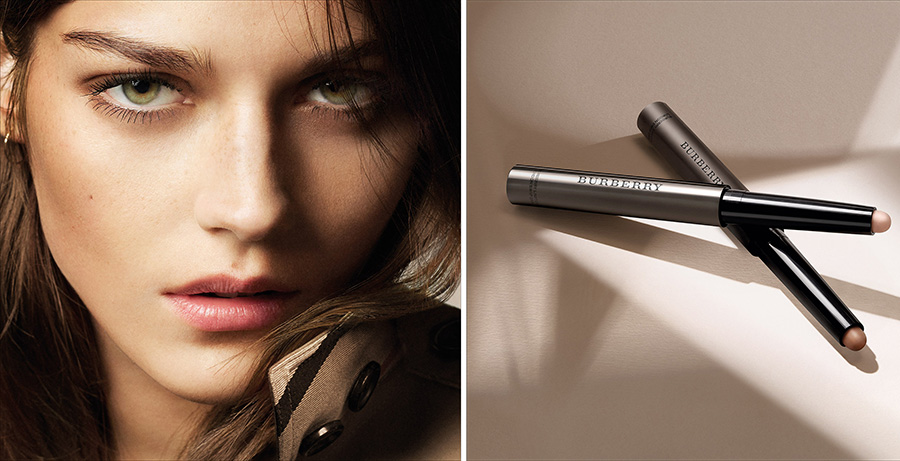 Effortless Contouring Pens Face & Eyes in Medium No. 01 and  Dark No. 02. are designed to  effortlessly sculpt the face, the results look very natural and the technique is fool-proof (watch a video below). Already available from Sephora for $37 and soon to be available from Harrods.
Here is a video with Wendy Rowe showing how she create the look for the SS16 show, and how to use the contouring pens. And it is always such a pleasure to see a Pro at work.
There is actually a  preview of the SS16 makeup collection over at Wendy Rowe's Instagram. The highlighter looks gorgeous.
But future looks aside, let's watch a tutorial of the current AW15 beauty [look] from Burberry, and check out some products that are featured.
https://www.youtube.com/watch?v=DfUBMkeoj9I
Autumn/Winter 2015 Runway Palette for eyes $70
Autumn/Winter 2015 Runway Nail Set, $66 3 x 0.27 oz nail polish in Cadet Green No. 206, Khaki Green No. 205, and Poppy Black No. 299.
 What do you think? Anything you like?
Although, it is not new – I want the Oxblood lipstick.