Is it better late than never?
H&M beauty launched quite some time ago but I've realized that I never even mentioned it. I haven't tried anything yet but I do love the look of the range. And there is everything: makeup, beauty tools, hair, body products and makeup bags. They even have  travelling units.
Here are actually some of the looks from the campaign, and they all are beautiful and classy: red lips and a cat eye, deep berry lips, smoky eyes and nude lips with pretty peach blush.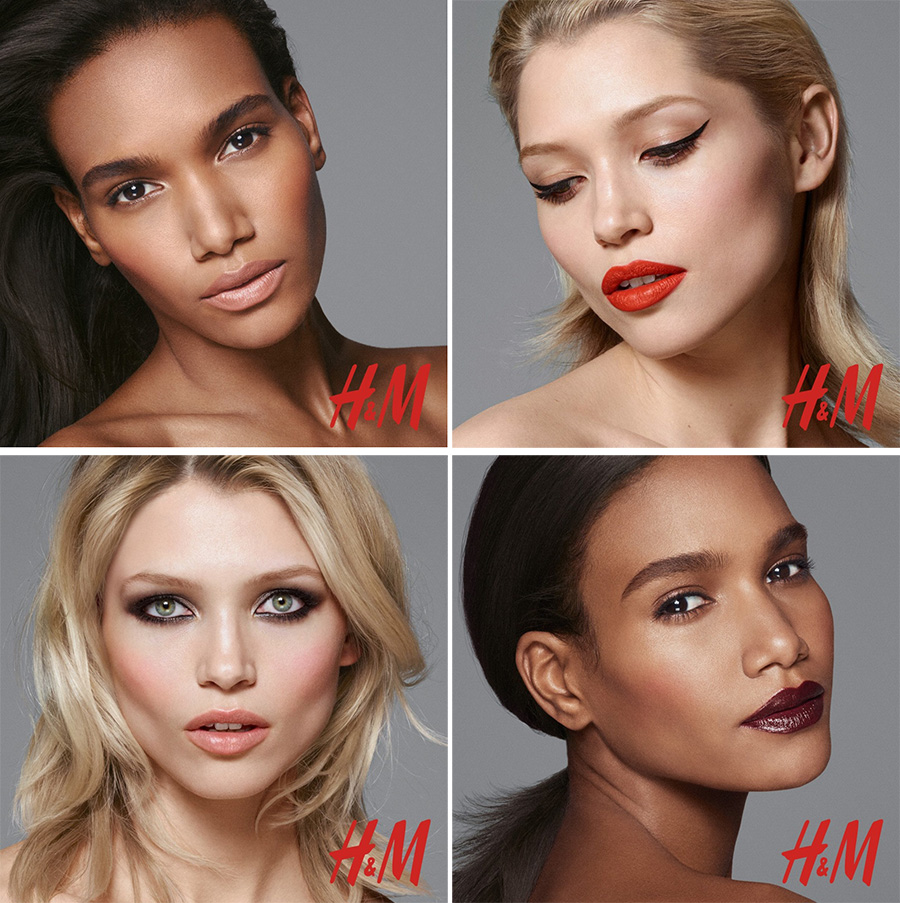 I had a quick browse, and here are some of the products that caught my attention:
Liquid Eye Liner in Jet Black
Cream Lipstick in Amethyst
Cream Eyeshadow in Gentlewoman
Cream Blush in Dusty Rose
I also like the eye shadow pencils and lip colour pencils.
I am also curious about the Body Scrubs (the one shown is  Midnight Muse) and Revelation Body Oil  which is described as a  "fast-absorbing body oil formulated with moringa oil, argan oil and rosemary leaf".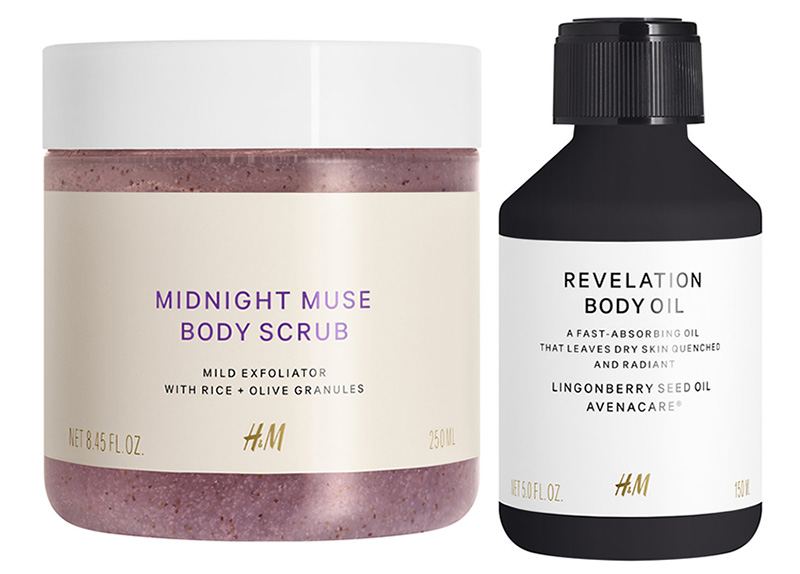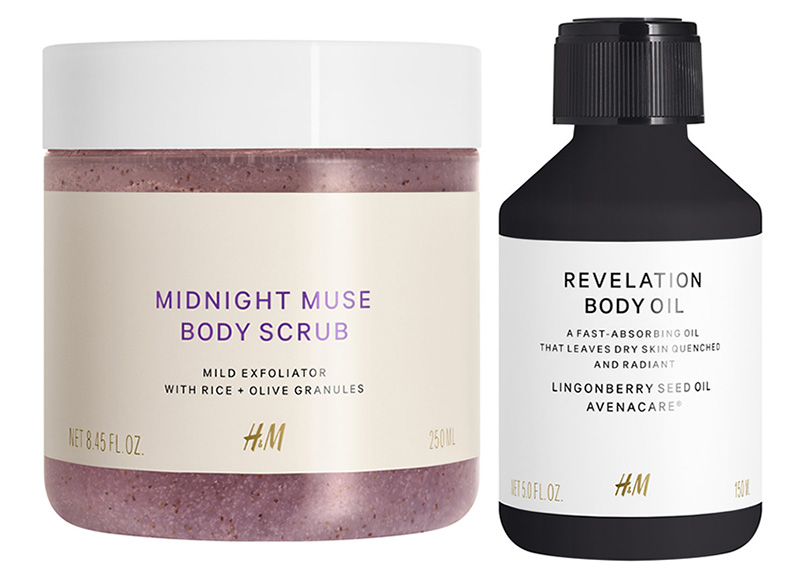 Almost all the products are less than $10 which is awesome. I wonder if it will be as much love, as the Topshop beauty line.
 And have you tried anything? What are your thoughts?