Armani's AW 2015 makeup collection, Bella Regazza, features the products that were created for the brand's fashion show in Milan. According to Mr. Armani it is all about the quintessential Italian beauty.
There is a sheer coral lipstick, eye tint, dark chocolate nail polish and a face/lips/eye palette.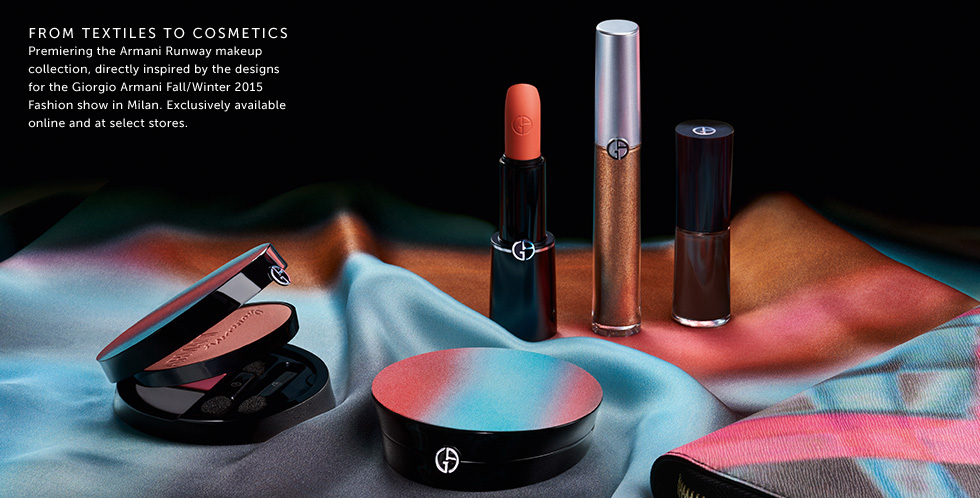 Giorgio Armani Nail Lacquer  ($30/£27), Eye Tint ($42/£37) and D'Armani Sheer ($40/£37) in the shade Runway.
Lash Extasy Mascara ($34/£26)
Features a coral blush, three eye shadows and two brushes. The Fall Runway Palette contains three eye shadow shades: a luminous highlighter, a bold coral and a dark grey.
"The white highlighter was blended over the entire lid, then the coral was applied on the outer corner of the eye for vivid intensity, and to finish the dark grey was smudged into the crease for intensity. The pink coral blush was applied to the top of the cheek bones for a youthful, bright glow."
The products from this collection features the star fabric of the Fall-Winter Armani Show.
Available from Selfridges, Nordstorm and  Sephora.