Here is a preview of Tom Ford's makeup collection for Spring 2014, and looks like Mr. Ford returned to the white colour.
I really like the promo photo, glossy and glamorous with full brows and beautiful makeup.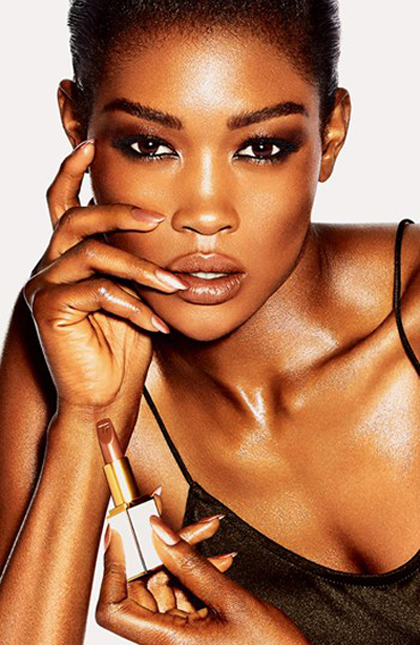 There are actually a lot of nude, corals and pinks in this collection, everything to get you in the Spring mood. I personally love the look of the fuchsia nail polish and lipstick – Indiscretion and Incorrigible!
There are four Nail Lacquers: Sugar Dune, Incandescent, Coral Beach and Indiscretion.
And eight  Lip Color Conditioners: In The Buff, Pink Dune, Sweet Spot, Firecracker, Incorrigible, Paradiso,Summer Fling,  Incorrigible and Bitter Sweet