Too Faced always bring out some of the most amazing releases for  the holidays. Their new collection is cute and girly, as usual.
Not to mention great quality and prices. Everything is already available from Sephora and will be available from Beauty Bay later.
You can choose from the following products:
La Belle Carousel, $49.   A unique looking, carousel inspired set includes the following products:
 12  eye shadows in Angel Hair (muted copper shimmer), Frost (intense white glitter), Tin Soldier (silver shimmer), Christmas Tree (forest green glitter), Santa's Boots (matte black), Tufted Suede (taupe), Haute Chocolate (chocolate shimmer), Yule Log (black sparkle), Nut Cracker (pale pink ivory), Nude Beach (glittery pale peach), Boxes and Bows (icy peach pink), Sugar Plum Fairy (deep purple glitter)
 2  Bronzers in Chocolate Soleil (matte chocolate), Sun Bunny (white shimmer)
2  Blushes in Who's Your Poppy (warm peach/gold shimmer), Luminous Peach (coral)
 Better Than Sex mascara
Everything Nice Set, $56
 20  Eye shadows in Turtle Dove, Dream On, After Hours, Fawned of You, Knockout, Paper Roses, Kindness is Free, Mauvelous, Be You, Secret Lovers, Heaven, Shiny Happy, Honey Pot, Don't Settle, Girly, Totally Fetch, Live it Up, Too Glam, Head Over Heels, Chocolate Moon
2  Bronzers in Chocolate Soleil and Inner Light
2 Blushes in Papa Don't Peach and Sweet Pink
 3 mini Gold glitter Cruelty-Free Teddy Bear makeup brushes
Better Than Sex Mascara
Pink glitter zip bag  and Step-by-step, how-to Glamour Guide
Beauty Wishes & Sweet Kisses, $34
3  Eye shadows from Chocolate Bar Eye Shadow Collection: Crème Brulee, White Chocolate, Haute Chocolate
Chocolate Soleil Bronzer and Snow Bunny Luminous Bronzer
 La Crème Lip Gloss in Naked Dolly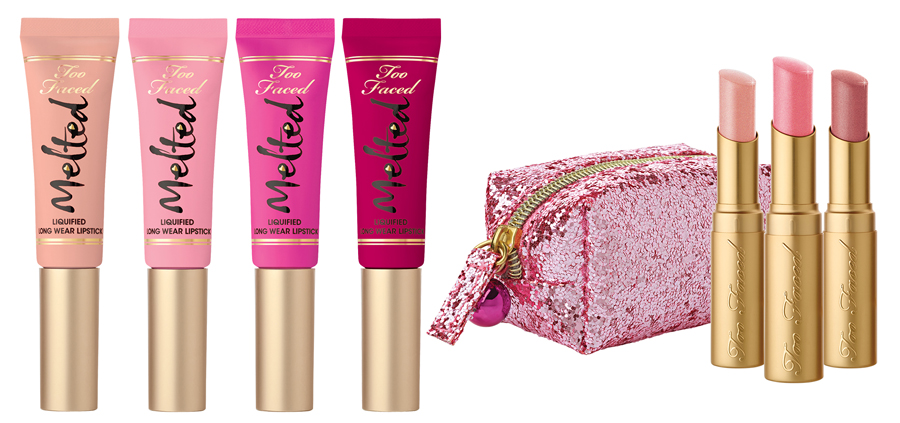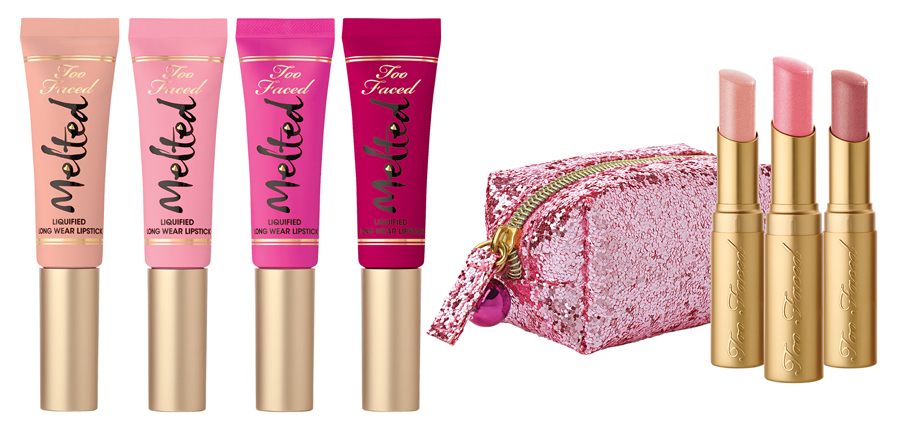 Melted Kisses, $25
Melted Nude, Melted Peony, Melted Fuchsia, Melted Berry
Under The Mistletoe, $28
Shimmering Lip Creams in Shimmering Marshmallow Bunny, Shimmering Spice Spice Baby, Shimmering Naked Dolly and a makeup bag.