To be honest, Estee Lauder was never the brand I cared for that much until recently, somehow very few products appealed to me. The  break through for me was the collaboration with Victoria Beckham.I've been following her for ages now.
And ever since EL appointed Violette to be their Creative Director, everything changed. This is her second collection, and it looks perfect. I also love how well edited it is, there are only a few products but they are absolutely perfect!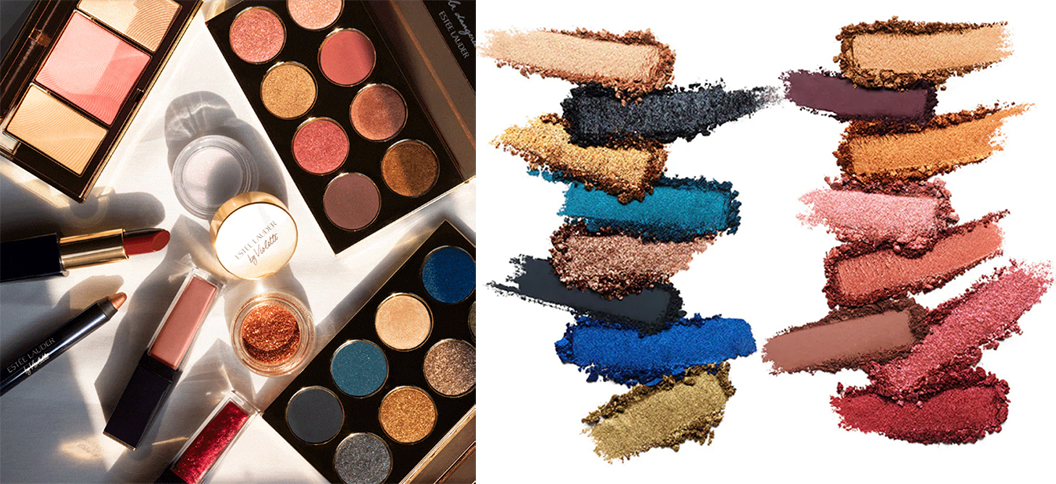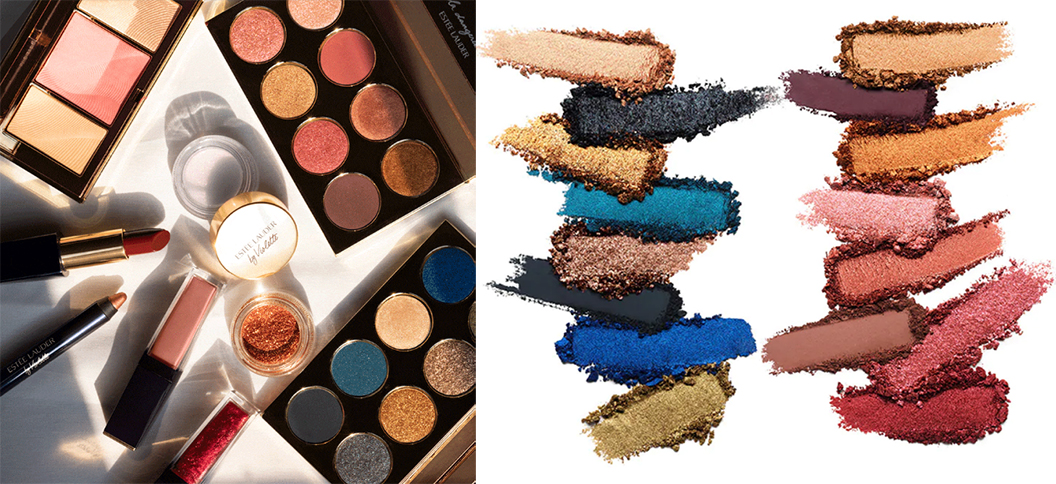 La Dangereuse:
Eye Gloss, Dot on bare skin or over eye makeup (£24), Glitter Pot ( £22), Pure Color Envy
Sculpting Lipstick  in Diabolique (£27), Pure Color Envy Paint On Liquid Lipcolor (£25)in La Dangereuse and Naked Matte, Deluxe Eye Crayon( £21) Sly & Sultry, Pure Color Envy
Sculpting Face Trio (£36) and La Dangereuse Eyeshadow Palette
8-Color Palette ( £42) in  Amour Amour and Blue Dahlia.
Quite frankly, I would love everything except the nude lipstick, as I do not wear nude. But the stand outs for me are the Glitter Pot and the Eye Gloss. In fact, I will get that eye gloss. I wrote a feature on eye glosses by the way, so make sure you check it out for some inspiration.
Speaking of inspiration, you simply have to follow Violette on Instagram and YouTube.
Her approach to makeup and style is refreshing, elegant an effortless. Her videos also create a unique atmosphere, and will make you want to experiment with your beauty products. Violette encourages women to take good care of their skin and to enhance their natural beauty without hiding it under a thick layer of foundation and contouring.  And she will make you fall in love with red lipstick if you are not already.  The fact that she also studied and loves art, like myself, makes me like her even more, if that is possible.
From now on I will definitely be following Estee Lauder's new launches, and  Violette, of course.
Estee Lauder is available from  Nordstrom, Seldfridges.Harrods and Sephora.