I am not an adept of fake tan and I haven't been using it that much in the past actually. But this summer I've decided to get a decent one for some reason. I guess I was in despair because I haven't been to the sea this year (and last one).
And while most of my friends are looking and feeling wonderful after their vacations, I am  tired and my skin looks pale with greenish/blueish undertone. So fake tan was a must  have for me!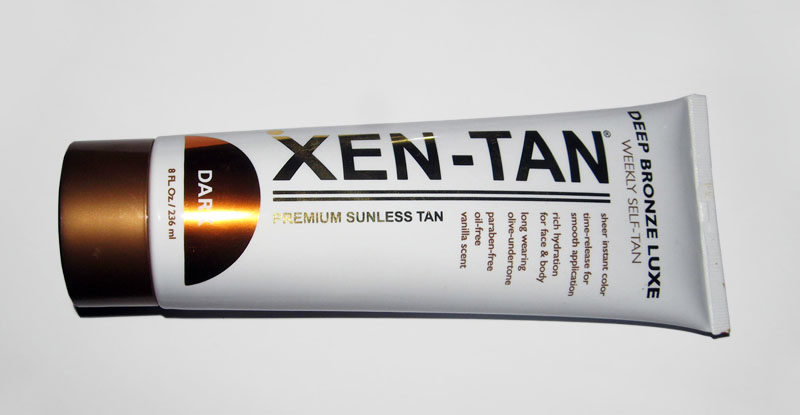 So after reading lots of reviews and asking on Twitter I've realized that most people recommend Xen Tan Deep Bronze.
I've ordered Xen-Tan Deep Bronze Luxe Once A Week Self Tan (236Ml, £28) and a Xen-Tan Luxury Tanning Mitt (£4). I got both for £32.
I've never used any premium self tanners so keep that in mind. I've tried only those cheaper brands and was not impressed.
This is how the mitt looks like after it has been used…
But what about this self tan?
I have to say that I really liked it! It gave me an even and natural looking tan. It did not look orange or streaky at all. Plus it did not stink so horribly as cheaper fake tans. The other benefit is that it fade evenly, without being patchy. And the application with the mitt is very easy, you just have to rub the product into the skin in a circular motions.
I've used it on both face and body and was happy with the beautiful  results.
I would definitely recommend this self tanner and will keep using it myself.
I really love pairing it with the body  oil on top. Right now I am using  Omorovicza Gold Shimmer Oil which is simply gorgeous. I promise to write about it later.
You can buy it from Feel Unique  or Look Fantastic for £21.50.