Are you ready for another Spring 2016 makeup collection preview? This time it is YSL  Boho Stones  with Edie Campbell on the promo, with the jade and pink being the core shades.
Luxurious Mascara (£25) is now available in jade and pink. There are also matching La Laque Couture (£19) nail polishes in 69 Love Pink and 70 Peace Green.
I am loving the look of the new blushes, too. Blush Encre De Peau (£35) available in 4 shades and  described as a fusion ink blush which gives instant colour.
Two palettes: Couture Palette Cottector Indie Jaspe ($60) and Face Palette Collector Gypsy Opale ($47).  There is a photo at YSL's website of two products in real life. Those jade and pink packaging look beautiful for spring. If you are a fan of pastels – it looks like a must-have.
Finally, there are some lip products, including  Vernis À Lèvres  (£26) in 42 and 43.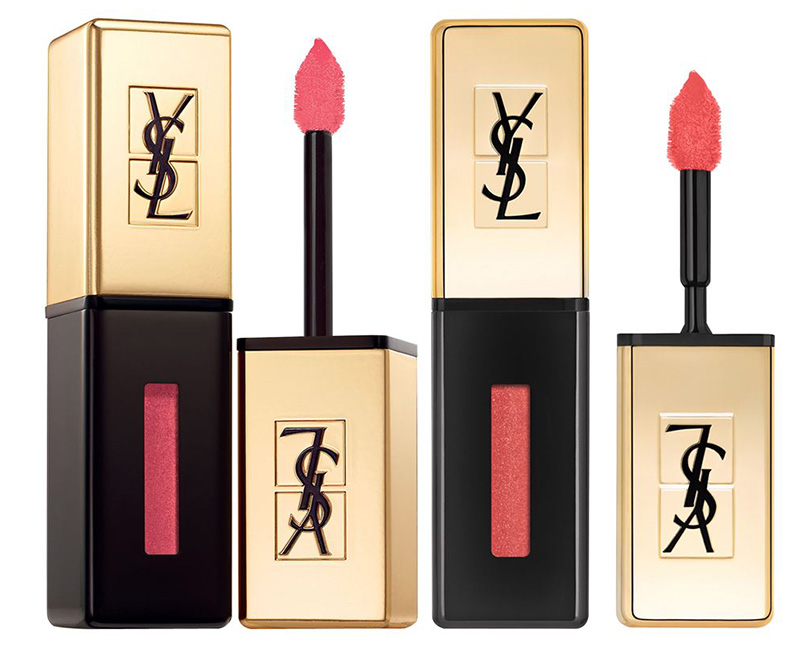 And here is a promo photo and a video.
By the way, Spring 2016 will the time for new lipstick (and foundations) launches (new Juicy Tubes, new Givenchy, Tom Ford,Chanel, you name it), like YSL's Volupte Shines.
Watch this space…