After a preview of some nail polish collections, here are even more – Orly and OPI.
Infamous from Orly: Gossip Girl, Scandal, 15 Minutes Of Fame, Front Page, Makeup to Breakup and Frenemy.  There are shimmer, glitter and cream finishes.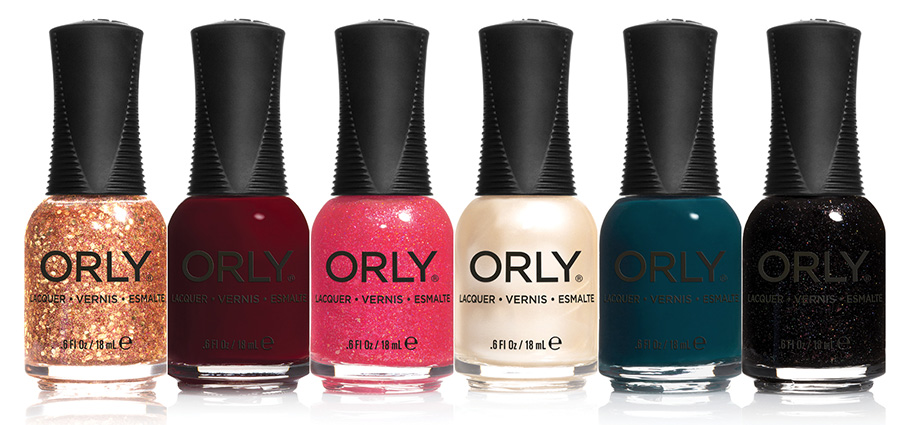 As for OPI, their newest seasonal collection is inspired by Venice and includes the following shades:
A Great Opera-tunity, It's a Piazza Cake, Worth Every Penne, Tiramisu for Two, Amore at the Grand Canal, Gimmie A Lido Kiss, Be There in a Prosecco, I Cannoli Wear OPI, Gelato On My Mind, Purple Palazzo Pants, O Suzi Mio, My Gondola or Yours? Venice the Party? Baroque But Still Shopping and St. Marks the Spot.
I love the crimson, Scandal, and teal,  Makeup to Breakup, from Orly and O Suzi Mio, a rich purple, from OPI.
And what shades do you like? What colours are you wearing on your nails for AW? You can actually see some of my recent #nailsoftheday on Instagram.