I've been wearing Balenciaga Paris perfumes all week and I've been loving it a lot!  I have to say that I love everything about them: the elegant bottle and the design, the promo photos with the amazing Charlotte Gainsbourg photographed by Steven Meisel and the scent of course.
It is created by Olivier Polge and described as:
" Luminous, sophisticated fragrance with beautiful ingredients shaped in an innovative structure. Both modern and classic, just like traditional haute perfumery . A Chypre Violet with the green, fresh signature of the flower and its leaves, blender into a precious harmony of pure woods . A refined, feminine fragrance with a unique trail"
It's a wonderful  fragrance with violet, airy blossom and delicate peppery notes which is great for day time, office or evening. It has an amazing lasting power and you can feel it even at the end of the day!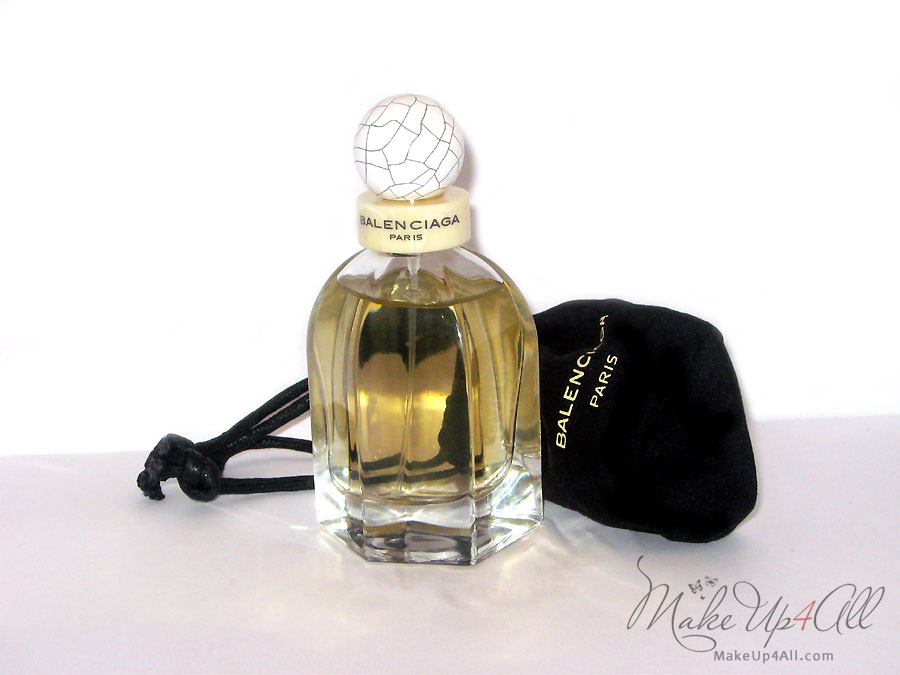 And here is the official promo photo and exciting infomation!
If you are already a fan of this perfume you'd be happy to find out that from October you can get Balenciaga Paris Purse Spray:
15ml  and 2 x 15ml refills are £60/ €76.80
3 x 15 ml refills £50/€64
You can get them in all Balenciaga approved outletes.
If you would like to read more about the Balanciaga Paris frangarance click here.