It's the beginning of the New Year, and I personally love thinking about the things that happened in the past year, about the achievements and remarkable things. So here are 13 beauty and health/lifestyle points from the 2013.
1. I've finally learned how to control my makeup purchases, I already have so many products, so that I think twice now before buying yet another  cool toned pink lipstick or red nail polish. How long will this new habit last?
2. Thanks to point no1, I now have some extra money to visit cosmetologist. I've found an amazing girl but the visits are not  exactly the most affordable,  but very worth it.  By the way, I have been visiting dermatologist regularly already. But it is nice to get a facial or a nice face treatment  from time to time, too.
3.  I've bought more hair styling products than in any year, and even started using some of them on a regular basis. I even bought some hair tools. I need a good brush, any suggestions?
4.  Perfumery. I can't say that I was very interested, or, in fact, knew a lot about this subject. But in 2013 I've started reading more and more reviews and articles, especially about niche perfumery. That is fascinating, and I want to buy a lot of samples soon.
5.  In this year I've convinced even more people to try red lipstick for the first time in their lives.  For some reason that makes me very happy. I love when girls are experimenting with the way they look.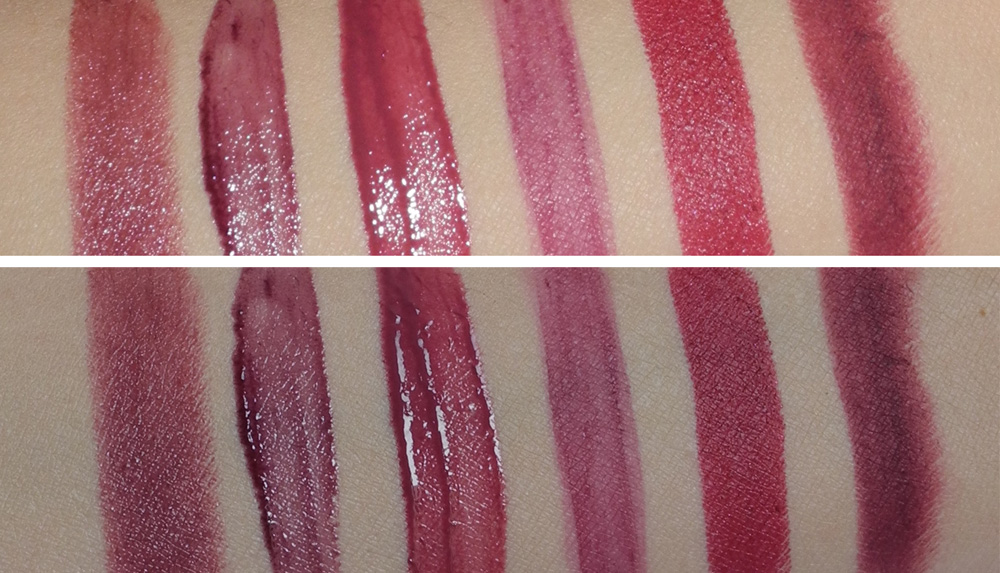 6.   Although I have been converting women to red lipsticks, I've become even a bigger fan of berry coloured lip products this year.
7.  I take my skincare seriously, and in 2013 I have been reading quite a lot about the topic, and have been trying some new brands, too.
8.  Have been much better about taking my vitamins and supplements.  But need to study that area better.
9.  Working out. Yes,  more or less, on a regular basis, and I can definitely see the results in how I look and how I feel. I also try to walk, whenever possible these days.
10. SPF. I am now much better about using sun protection on a daily basis, obviously not the creams that I would use during the holiday season, shown above.
11. Finally invested in some good quality pedicure tools! They make such a huge difference. Plus, I love paining my toes all year round, it doesn't matter if it is Autumn or Winter, and people can't see it. I can, and that's what matters.
12. Because of point no1, not only I can now afford a good cosmetologist, but I've also been experimenting with body creams and lotions more. And I love a good pampering session, plus my very dry skin needs it.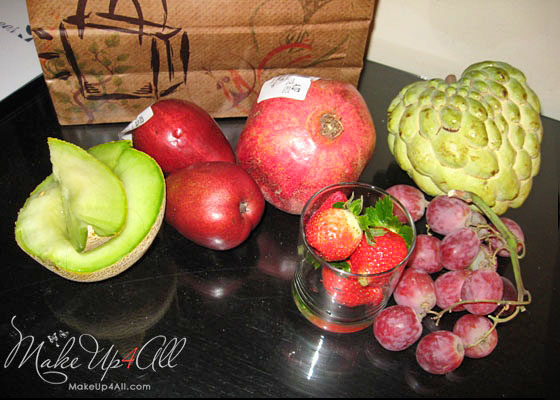 13.  I am now more aware about the food that I eat. I was never the one to eat fast food/sugar all the way but now I pay even more attention to my menu. Not that I don't get something naught here, and there.
And something not really beauty related but in 2013 I've been cooking more often, and tried new dishes. In fact, I have bought my first cook book. I know that you can find pretty much everything on-line, but it's not the same.
Ok, that is a lot of words! 🙂 But stay tuned for my plans for 2014… I think that it will be an exciting year.