As you may know, it was the week of the couture shows and I really enjoyed looking at the makeup. I am always looking forward to see the makeup at the Dior show as Pat McGrath always  comes up with something amazing.
This year she created a simple but chic and classic look.
Prefect flawless complexion, subtle blush and lip colour and beautiful  eye liner with some natural looking false lashes!
I also totally love the nail polish from the show. I am guessing it's from the Les Vernis Violets Hypnotiques collection.
Here is a close-up of the look on Karlie Kloss.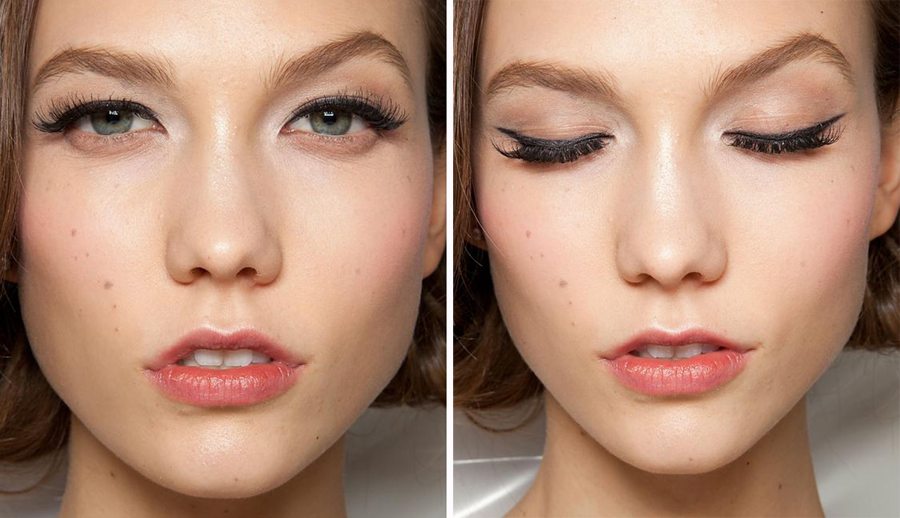 Isn't it just perfect? I would wear such look any day! I wonder what lashes Pat used…