Just after the collections of grey and red nail polishes Dior releases the collection of purple nail polishes called  Les Vernis Violets Hypnotiques.
Of course the visuals and the story behind the launch is beautiful, as usual!
Christian Dior described purple as a demanding and sophisticated shade: the "king of colours."
'From the iconic lilac worn by the couturier's muse Mitzah Bricard to the deepest aubergine shade adorning the legendary bottle of the Poison fragrance, purple comes in endless shapes and forms in the Dior world. Floral, it is a fashion echo of the mysterious beauty of the iris and clematis.'
So here is the celection of purple shades that Dior offers with this collection:
Its intense, shimmering version: Shadow (Dior Vernis No. 783)
The sensual, luminous aubergine shade of Orchid (Dior Vernis No. 981)
The deep, enchanting purple of Poison (Dior Vernis No. 996)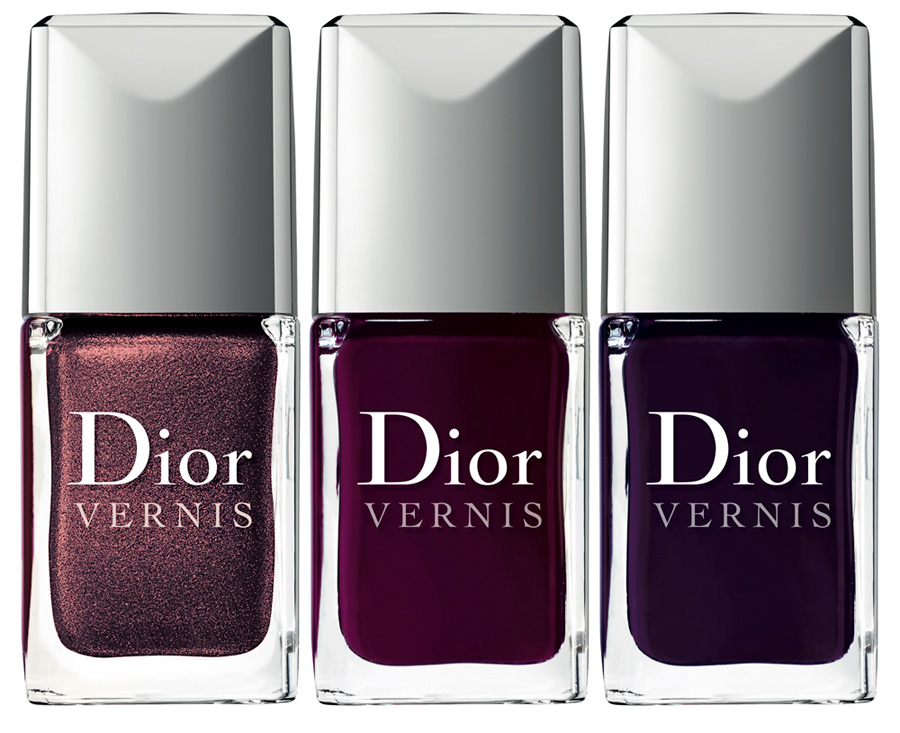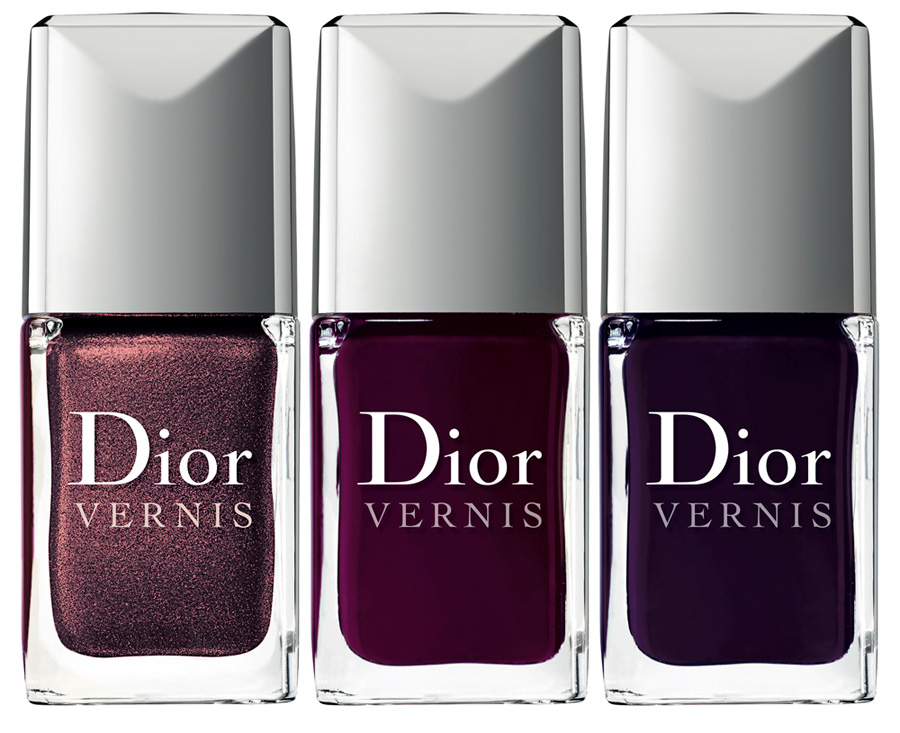 The three Limited Edition  "Les Violets Hypnotiques" nail lacquers by Dior will be available from February 2012 in the Christian Dior boutique at 30 avenue Montaigne as well as selected retailers worldwide.
Shadow looks like a very unique shade! But I think that Orchid has to be my favoutire.
Purple used to be my ultimate favourite colour for more than ten years, and it's among my favourites  these days, too, so I am obviously excited about this collection.