This week I got some products  from a blog sale so when I was going to work one morning and thinking what should I write about (with the goodies inside my bag) than I  suddenly realized that I should make a post about the blog sales.
I can't say that I am a very experienced blog sales buyer but lately I do enjoy spending my hard earned money on makeup of blog sales.
So here are some of my thoughts!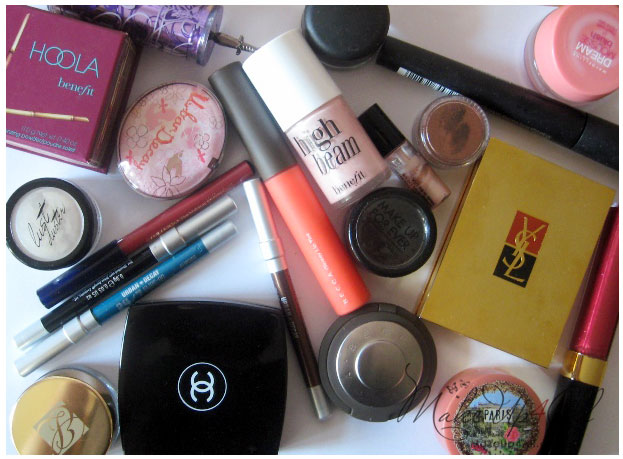 What I Like About Blog Sales
You can be sure that you won't get fooled because a blogger really cares about his/her reputation. Well, this works only if you are sure about the blogger, but I never had any problems or bad experience.
Blog sale doesn't mean that you get only used items or some kind of rubbish.
You can try so many new things without being broke.
Bloggers usually put some extra goodies if you buy lot of things from a blog sale.
You can also find some LE products that are impossible to find elsewhere.
What I Don't Like About Blog Sales
You don't have time to think what you really need/want because others will get it faster so often you find yourself with items that you don't want/need.
I personally never got all the items that I wanted, someone always got them before me which is really frustrating.
Most items are used so blog sales are not for you if you don't like that.
Of course I could write more things but these are just the first things that I could think about. And here are some items that I would/wouldn't get.
Things that I would get
New products, used powder products, creams in the tubes, nail polishes.
Things that I wouldn't get
I never got used lipsticks,  glosses, mascaras and creams in the jars and I don't think that I would ever do that.
I don't think that I will do a blog sale myself(but never say never , right?) because I usually give away makeup that I don't use to my friends who are very happy about it 🙂
Ok, so now tell me about your experience. Do you like blog sales? What do you like/dislike about them? What was the last item that you've got? What items you would/wouldn't buy?
PS. Products from the photos are not from blog sales, just some makeup that I own, although there are 2 items that I got IN a blog sale 🙂