"This collection is all about subtle, light-reflective nudes that instantly give you a lift and a healthy, natural glow." – Bobbi Brown.
According to Bobbi, her new Illuminating Nudes collection includes  five products to create an effortless and  fresh look. Yes, please!
Extra Illuminating Moisture Balm, £42
This is a products for normal to dry skin and can be used as a moisturizer, or on top of one for a subtle highlight. It should give a  "lit-from-within look and re-energised feel". What else is promised?  Radiance, hydration,  and no dullness.
CC Cream SPF 35, £29
New shades: Blush Nude and Rich Nude
Other shades: Pale Nude, Warm Nude, Golden Nude
Lip Gloss, £18.50 (all shades are new)
 Almost Nude
 Almost Peach
Almost Pink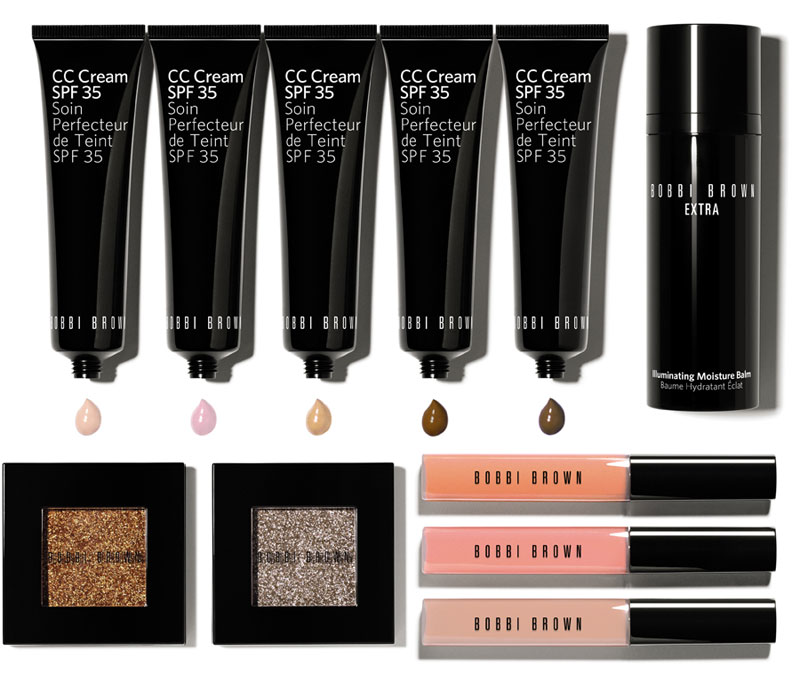 Brightening Lip Gloss, £18.50
Sparkle Eye Shadow, £23
 White Sand (New)
 Golden Peach (New)
Ballet
Natural Brow Shaper & Hair Touch Up, £16
 2 New shades: Slate and Brunette
Other shades are: Auburn, Blonde, Mahogany, Rich Brown and Clear
Available from: Harrods, Selfridges, Nordstrom, Saks, Neiman Marcus, Bergdorf Goodman and other retailers.