I personally really love lilac and rose shades in makeup (and only in makeup),  as they help to create a youthful and fresh look. Such shades  are amazing for Spring, so the  new Bobbi Brown's Lilac Rose collection is just spot on.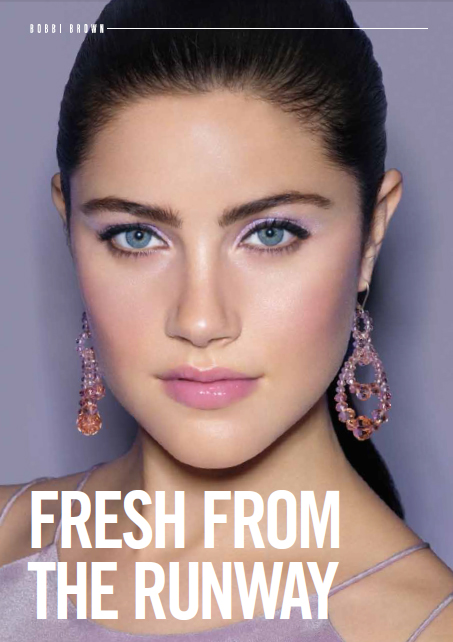 This collection includes:
Lilac Rose Eye Platte (LE), £45
Eight eye shadows in  dusty pinks, heather greys and lily shades that complement all skin tones: Ivory Eye Shadow, Heather Brown Shimmer Wash Eye Shadow, Pale Rose Eye Shadow, Dusty Lilac Eye Shadow, Barely There Eye Shadow, Black Chocolate Eye Shadow, Stormy Grey Shimmer Wash Eye Shadow, Pink Lily Metallic Eye Shadow.
Lilac Rose Shimmer Brick (LE), £32
Featuring bright pink, golden pink, and icy pink pearl pigments.
Lip Gloss (LE), £17
New Rose, New Pink Lily, Pink Lilac Brightening Lip Gloss
Sparkle Eye Shadow Base (LE),  £20
Creamy-soft powder, combination of glitter and shimmering pearls in a translucent base.
Lilac Sparkle Eye Shadow.
Blush (LE), £18
Pastel Pink
Nail Polish (LE), £11
Roza, pale heather pink.
This collection is already out (at Selfridges)