The new S/S 2011 collection from Burberry includes 6 new products and I have to say that I really love the promo images, the model and the makeup are gorgeous!
So there will be 3 new Light Glow Natural Blushes:
06 Tangerine Blush
07 Earthly Blush
08 Misty Blush
There are also 3 new shades of  Lip Cover Soft Satin Lipsticks
22 Delicate Rose
23  English Rose
24 Romantic Rose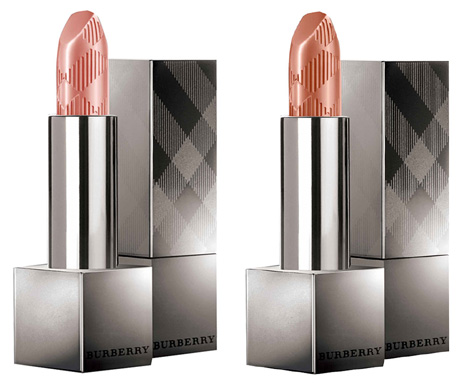 shades 22 and 24 on the picture above
There are also
Lip Glow Natural Lip Gloss in No. 04 Blush and No. 09 Nude Beige
And Sheer Eyeshadow in No. 02 Trench,No. 09 Rosewood and No. 11 Tea Rose.
I think that it's a nice and simple collection with natural wearable shades which will look nice on a lot of skin tones.