Here is a quick overview of some more affordable beauty brands, such as ArtDeco, Kiko and Pupa, and their Christmas releases.
ArtDeco Artcic Beauty is all kinds of cool with Arctic Beauty Dust, Shimmer Cream, Sparkling Lash Drops and all those frosty nail polishes, lip and nail products. According to the brand this collection is all about  the "glittering icebergs, iridescent polar lights, delicate ice crystals and sparkling snow fields", and it is beautiful.
As for Pupa's Stay Gold – it is a classic Christmas release with gold and crimson.  You  get gold everything: from highlighters and nail polishes to eye liners and eye shadows. I like the look of those liquid lipsticks, especially the one the model is wearing. Will have to check it out in person.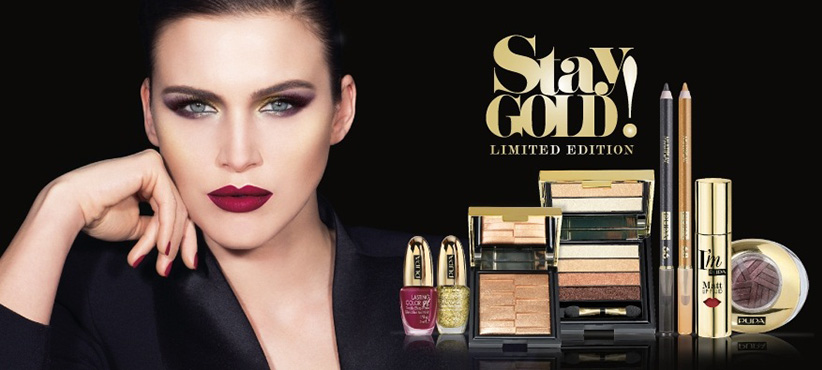 Another Italian brand, Kiko, released  Cosmic Starlets, which is basically a collection inspired by four different types of women, "free to express their own femininity in unique, unexpected ways": The Temptress, The Romantic, The Free Spirit and The Innocent.
I am most likely The Free Spirit, and definitely not a romantic… )
So, which collection do you like?