Clarins have been killing it with their eye shadows lately,  and I have been completely in love.
I've been wearing their summer cream eye shadows pretty much exculively for months (and also made some of my friends get those), and their new Autumn  palettes are also to-die-for. I've already included them in my monthly favourites, and here is why.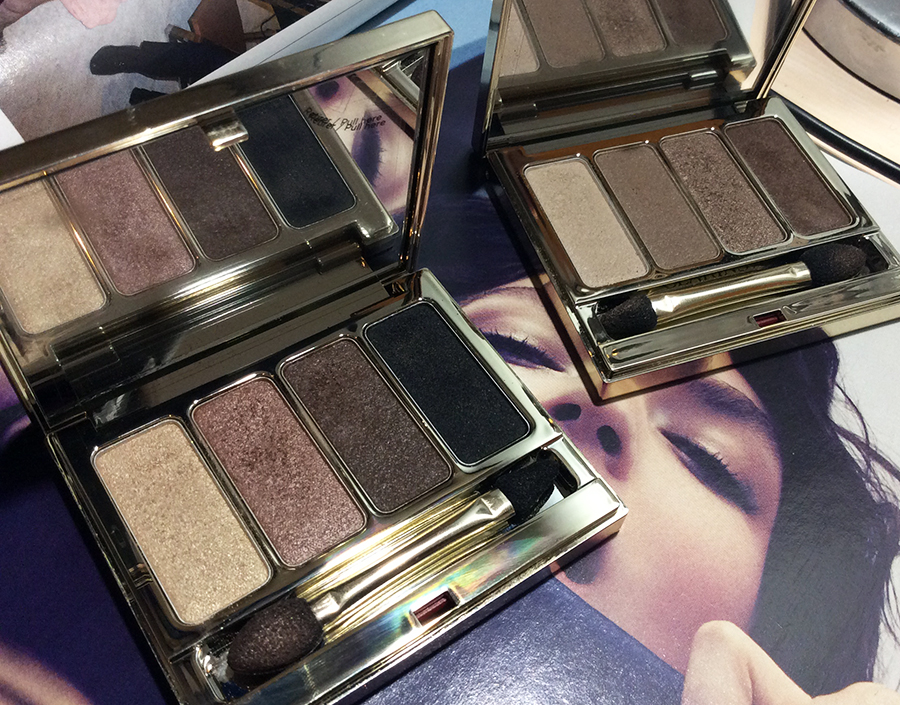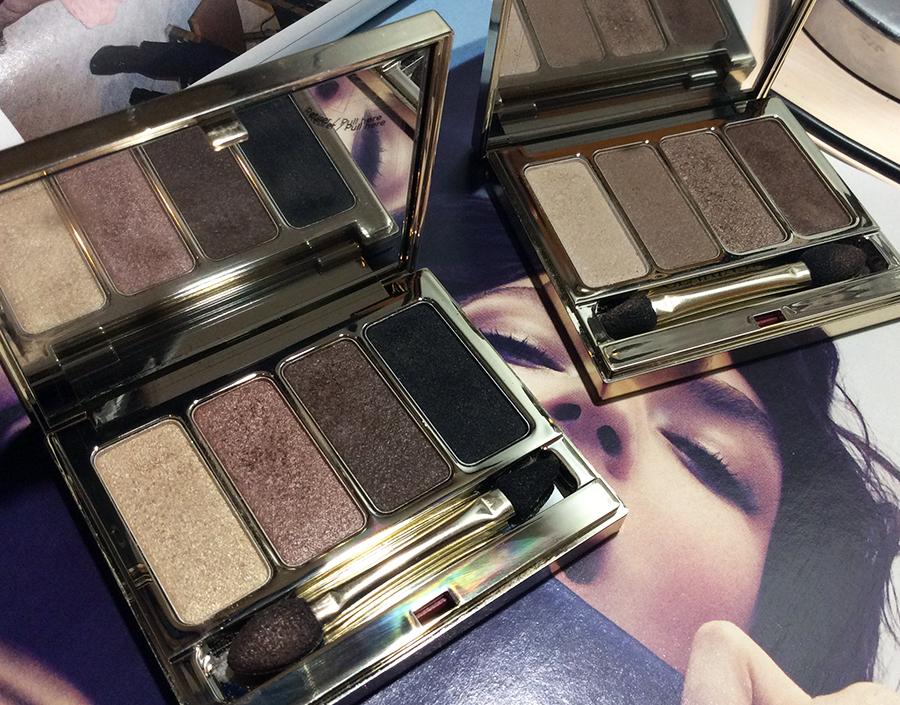 First of all, I like the packaging which feels more sleek and luxurious compared to the old version, the compacts are also not bulky, and are travel-friendly.
Ecah palette contains four eye shadows. I have 03 Brown and 04 Oud, and here is a close up.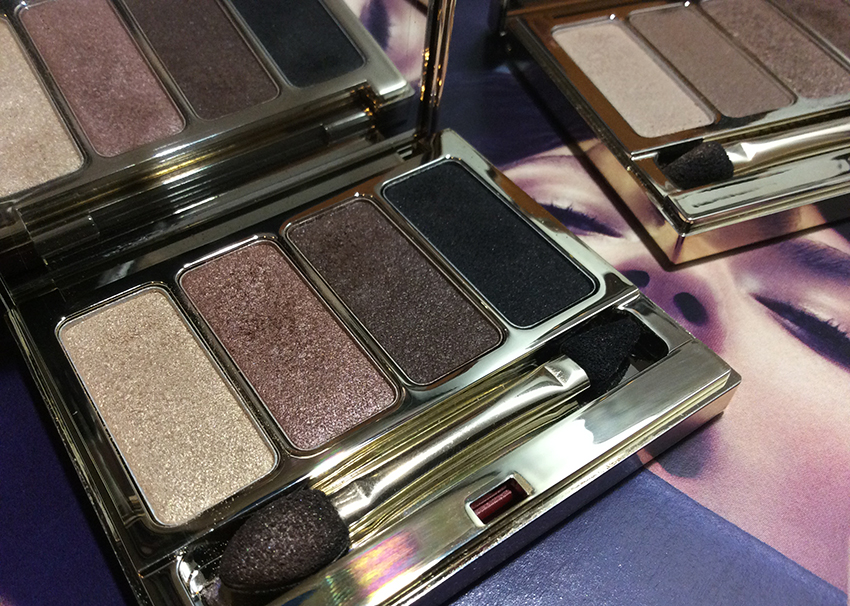 There are four palette in general, and the idea is that each palette is designed to compliment a particular eye colour. Mine are created for brown/hazel eyes. The other two variations are: Nude for blue eyes and Rosewood for the green. Although you can, obviously, choose whichever palette.
As for the ones that I have 03 Brown is great for creating shadows and contour, and also for subtle classic brown smoky eyes. However, it is 04 Oud the star of the show, the shades are so gorgeous, especially that second purple-ish brown, and the warm/gold "highlighter" shade.  You can get so many differnt looks out of this palette, and I highliy recommend you check it out.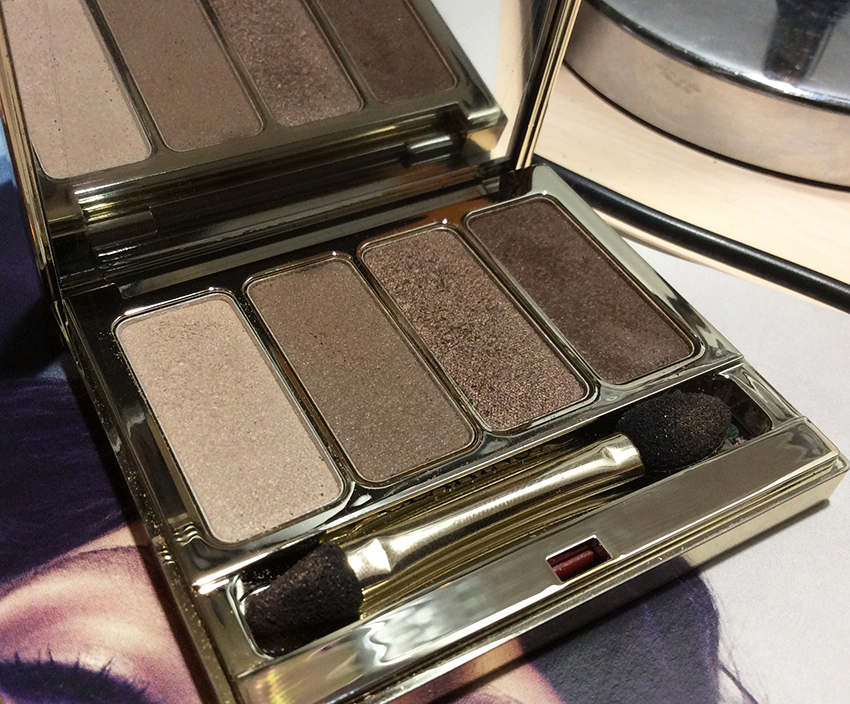 The quality is exceptional, in my opinion, I find that the eye shadows are silky smooth and buttery, and apply like a dream.  They just glide on, and are blended out easily. I also find them to be long-lasting, and stay on my lids for the whole working day.  These can be applied both wet and dry. And, although I haven't worn them wet yet, I imagine some shades would make a great eye liner.
Besides the quads, I was also sent some other products from the Autumn collection, as featured on my Instagram, and I will be writing about thse products, too.
Clarins is available from Selfridges,Harrods, Escentual.com,  Nordstorm,  Sephora, Bergdorf Goodman.
The price is £34/$43.