I have a thing for Clarins these days so I was happy to see a preview of their Spring 2012 collection on their Facebook page.
The collection is called Colour Breeze and should be out in January.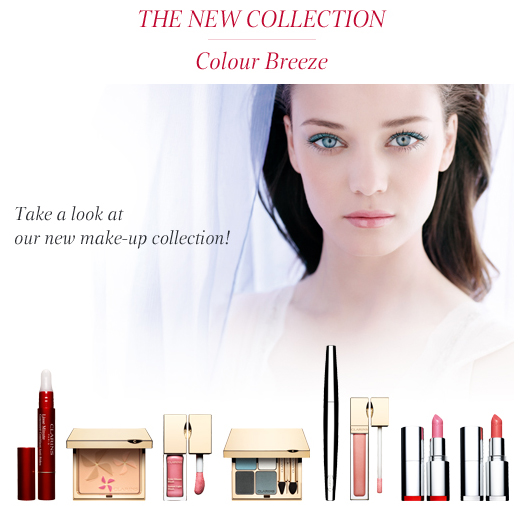 This collection includes:
Instant  Smooth Line  Correcting Concentrate, Colour Breeze Face and Brush Powder, Instant Light blush (three shades), Eye Quartet Mineral palette,  Wonder Length Mascara, Gloss Prodige (eight shades), Joli Rouge Lipstick and Joli Rouge Brilliant Perfect Shine Sheer Lipstick.
I want to try the new glosses and the new blushes!
[kml_flashembed publishmethod="static" fversion="8.0.0″ movie="http://www.youtube.com/v/ie1Gdu09SNc?version=3&hl=en_US&rel=0″ width="600″ height="450″ targetclass="flashmovie"/]