Today I want to show you two lipsticks from  Clarins' Autumn 2012 makeup collection.
They come in a signature Clarins package which is a beautiful shade of gold.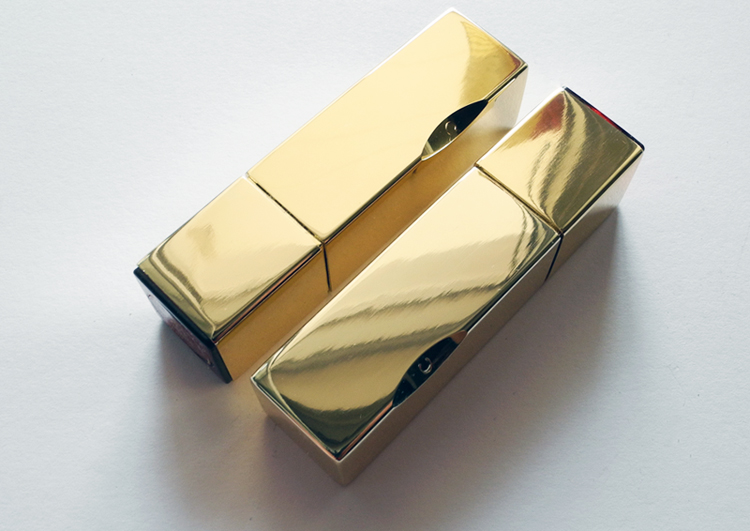 I have  132 Spiced Orange  and 134 Orchid Pink. Here is how they look like. Both are beautiful opaque, intense but calm Autumnal shades.
Spiced Orange is a warm brownish orange, makes me think of the  seasonal leaves. Orchid Pink is a  cool toned deep pink.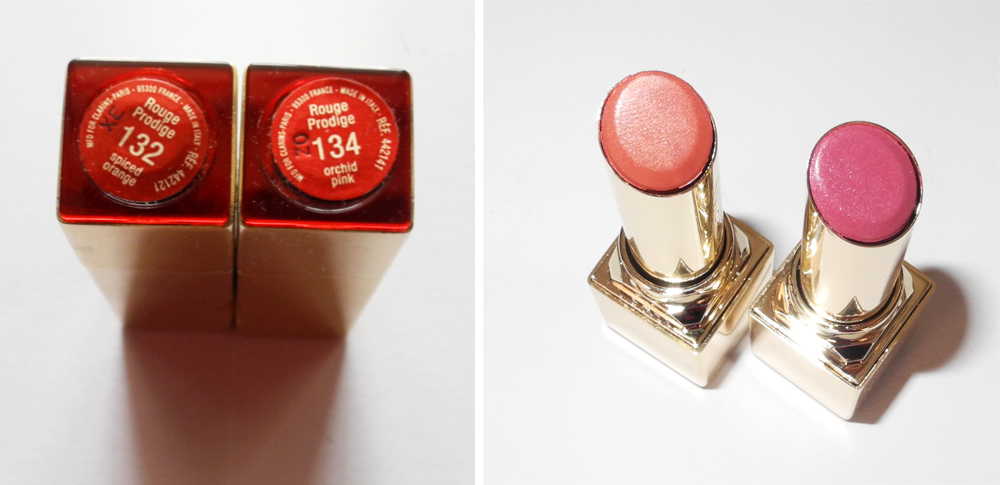 As I have already mentioned, both lipsticks look opaque with one layer, they feel nice on the lips and are definitely non-drying. They have a subtle berry scent to them. I also love the fact that they wear down nicely, unlike some lipsticks.
I am a huge fan of Clarins skincare but after trying a lot of their makeup products, I can say that I definitely like the quality, too. Plus the price tag is a bit lower compared to some other luxury brands.
Here are the swatches on the skin.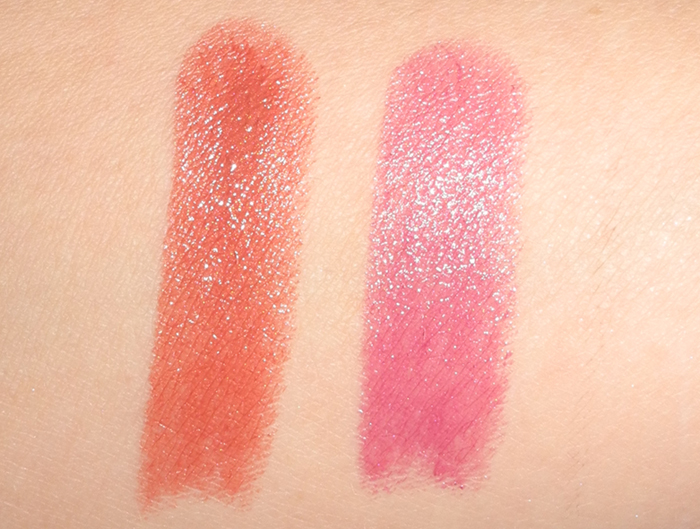 And here is how they look like on the lips. Both look glossy and elegant. Although I do love Spiced Orange, Orchid Pink is definitely my favourite and I am sure I'll be wearing it a lot in Autumn as I like brighter shades for Summer.
In real life the shades look a bit darker than on the photo.
Other two shades from the collection are: 133 Fig and135 Dark Cherry. Each lipstick retails for £17.50.  I would definitely recommend them.