Here is a preview of Le Metier De Beaute Autumn makeup collection which includes a new eye and lip kaleidoscope kits.
Mikey Castillo, Director of Color for Le Métier de Beauté on the collection: "I was tremendously inspired by the visionary spirit of avant-garde European film directors such as, Jean-Luc Godard, Otto Preminger, and Francois Truffaut. Their radical style reset the button on social convention (and good taste)!"
Nouvelle Vague Kaleidoscope Eye Kit, $95/£75
Shades from top to bottom: Nouvelle, a sheer mink negative, Gamine, a satin pink celluloid, Icon, a silky matte Parisian mauve and Fin, a smoldering black carbon.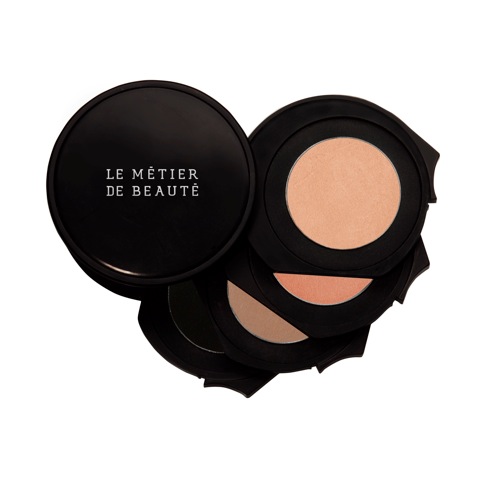 Breathless Kaleidoscope Lip Kit, $95/£75
The shades from top to bottom: Cinema, a velvety, ultra-rich true red, Existential, sparkling mauve with rose effervescence, Beau, deep berry crimson with matte finish and Celluloid, a glimmering, creamy flushed red.
The lip kit looks beautiful!
In the US this collection will be available from October at Neiman Marcus, Bergdorf Goodman, select Nordstrom and select Saks stores and on-line at the same stores.
Hopefully, it will be available at zuneta. com, too.
There is also a picture of the upcoming nail polish shades from LMDB PR's Twitter called Cocoa Crazed. I love the last shade.