So, here is a preview of yet another Fall 2015 makeup collection, this time from Dior. And there are quite a few really exciting new products, and I am speaking about the cream eye shadows and stick blushes. Let's take a look.
 Addict Fluid Shadow, $32/£25
025 Magnetic, 275 Cosmic, 545 Phenix, 655 Universe, 825 Aurora and  825 Aurora
According to the brand, it's an "ultrafine, lightweight hybrid texture formula that illuminates the eyes with mirror shine and long-wearing colour."
 Diorblush Cheek Stick Velvet Colour Crème Blush, $34/ £24
675 Cosmopolite Coral, 675 Cosmopolite Rosewood and 845 Cosmopolite Pink
Has a delicate powdery finish, ultra-pigmented, powdery and creamy.
Dior Vernis, $27/£ 19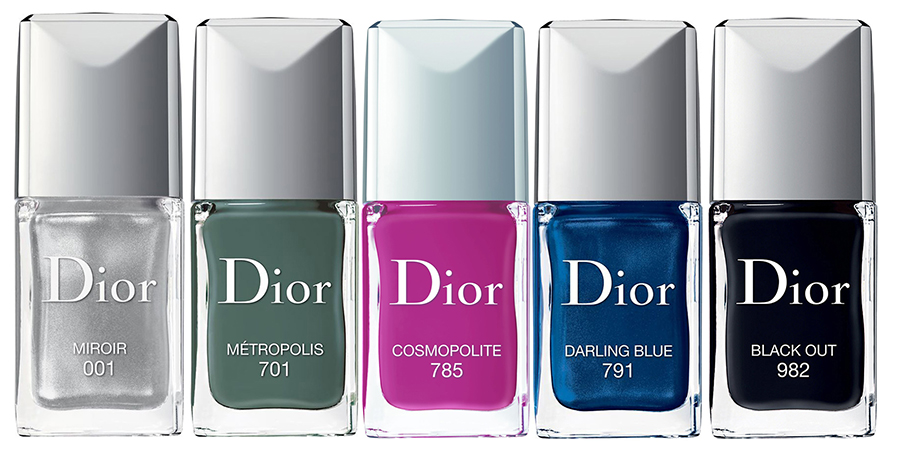 001 Mirror, 701 Metropolis,  785 Cosmopolite, 791 Darling Blue, 982 Black Out
5 Couleurs Cosmopolite Couture Colours & Effects Eyeshadow Palette, $63
766 Exubernate and 866 Eclectic
Rouge Dior Lipstick, $35/£26.50
416 Voyageuse, 542 Nouvelle Femme, 753 Continental,  956 Unique
Dior Addict Fluid Stick, $35/£26.50
289 Versatile, 455 Metamorphose, 499 Avant Grande, 784 Chic
Fix It, Concealer, £23.50
Light and Medium
"1 stick, 2 textures, 3 application areas.Used as a skin perfector in your make-up routine or for touch-ups, FIX IT conceals facial blemishes, helps erase under-eye circles and dark areas, and primes the lips before applying lipstick. "
Sourcils Poudre, £19.50/$29
093 Black, 433 Ash Blonde, 453 Soft Brown, 593 Brown, 653 Blonde,  693 Dark Brown
Diorblush Cosmopolite Illuminating Powder
This collection is already available from Nordstrom and Selfridges. You can actually see photos and swatches over at My Women Stuff.