I rarely post beauty empties, as I don't like gathering empty bottles and I do finish a lot of them, but it is different with makeup, I barely ever finish anything, so having three empties is a big deal. Plus I  really love all of them, so it was worth mentioning…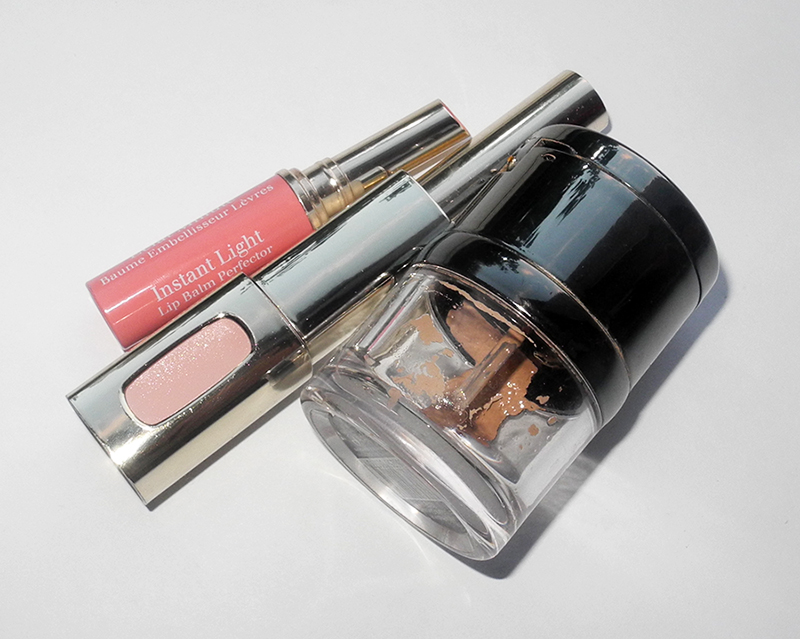 Daniel Sandler Invisible Radiance Foundation and Concealer (review)
This is the second foundation I have ever finished in my life. The first one was Max Factor's Second Skin which was the best affordable foundation on the market, in my opinion (it is sadly discontinued). Invisible Radiance Foundation and Concealer is a great choice if you want  a medium, natural looking coverage and a beautiful glowing finish.
Clarins Instant Light Lip Balm Perfector (review and swatches)
This was my handbag essential for several months, gorgeous pretty pink, amazing formula and a convenient format. Luckily, I still have three other shades and Rosewood is the one I use a lot lately.
L'Oréal Paris Color Riche Extraordinaire in 100 Mezzo Pink (review and swatches)
I will definitely re-purchase this one, as I love everything about it, the colour, the texture, how it feels on the lips, even the smell. This is my "nude" shade which goes with everything.