Here is a preview of the new Givenchy's Christmas 2013 makeup collection, a small but well edited festive release.
The star of the collection, quite literally, is  Ondulations D'Or Limited Edition Bronze Précieux (£38.50) which is a black and gold eye shadow palette.  You use each shade individually, or mix together to get a bronze shade. The packaging is a work of art, if you ask me. Black and gold is a classic, and a beautiful combo.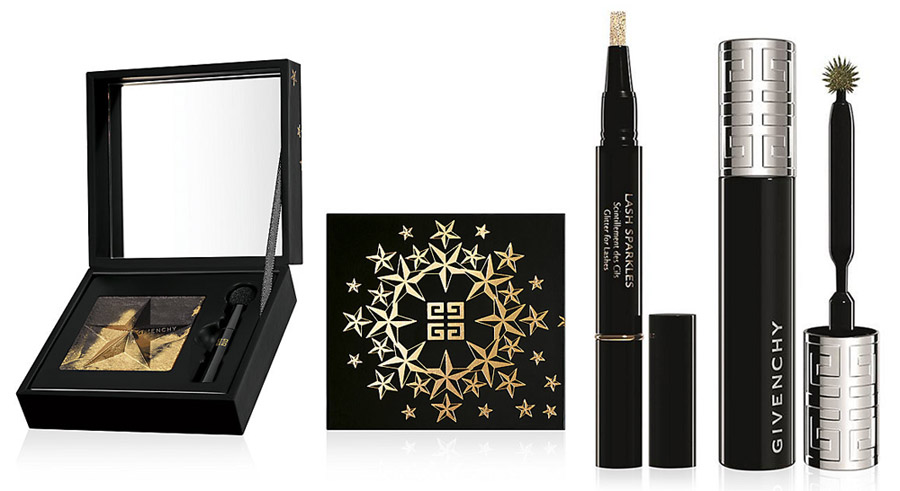 It's all about the bronze for the eyes, when it comes to this collection. So the next step is Phenomen'Eyes Bronze Précieux (£22). But wait, there is even more! Lash Sparkles Limited Edition Or Précieux (£19) which is a golden top coat for lashes. Which, according to Nicolas Degennes, Givenchy Beauty's Artistic Director, is a must-have from for Christmas.
As for the rest of the collection, there are two Le Vernis (£15) nail polishes in Rouge Precieux and Bronze  Precieux.
Le Rouge (£24), which is the mots gorgeous lipstick ever created, has got a new special, limited edition design for Christmas, black and bronze all the way. The shades are: Rose Precieux and Violine Precieux.
I am so going to check out the eye shadow palette and the Violine Precieux lipstick when I am near a Givenchy counter next time.