So here is a preview of one more Fall 2011 makeup collection. And this time it's Guerlain.
According to this source there will be three new Rouge G lipsticks in
25 Garconne (red from the promo)
70 Gigolo (plum)
71 Girly (pink)
Nine variations of Ecrin 4 Couleurs eye shadows that will become a part of a permanent line:
01 Les Violets
02 Les Bleus
03 Les Verts
04 Les Bois de rose
05 Les Gris
06 Les Fumes
07 Les Cuirs
08 Les Perles
09 Les Noirs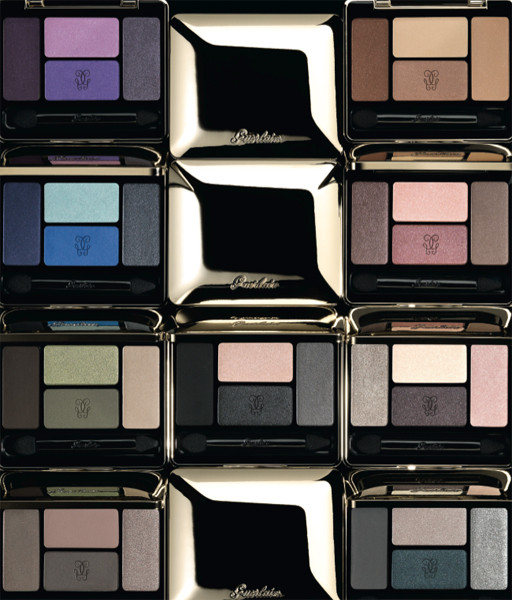 Other products are:
Eye Liner Liquide in 05 Brun Cendré
Khol Me in
20 Khol Me Navy (navy blue)
30 Khol Me Ebony (brown)
40 Khol Me Jungle (green)
Parure Gold powder, new shades in 02 Beige Clair и 03 Beige Naturel.  Plus light shades in 00 Beige Ivoire and 01 Beige Pale for Asian market.
So what collection do you like the best so far? Added something to your wish list already?