I have already posted about some of the amazing lip products that are coming out for AW (part 2 on the way, so stay tuned). And here is a sneak preview of the new palettes that will be released for holidays.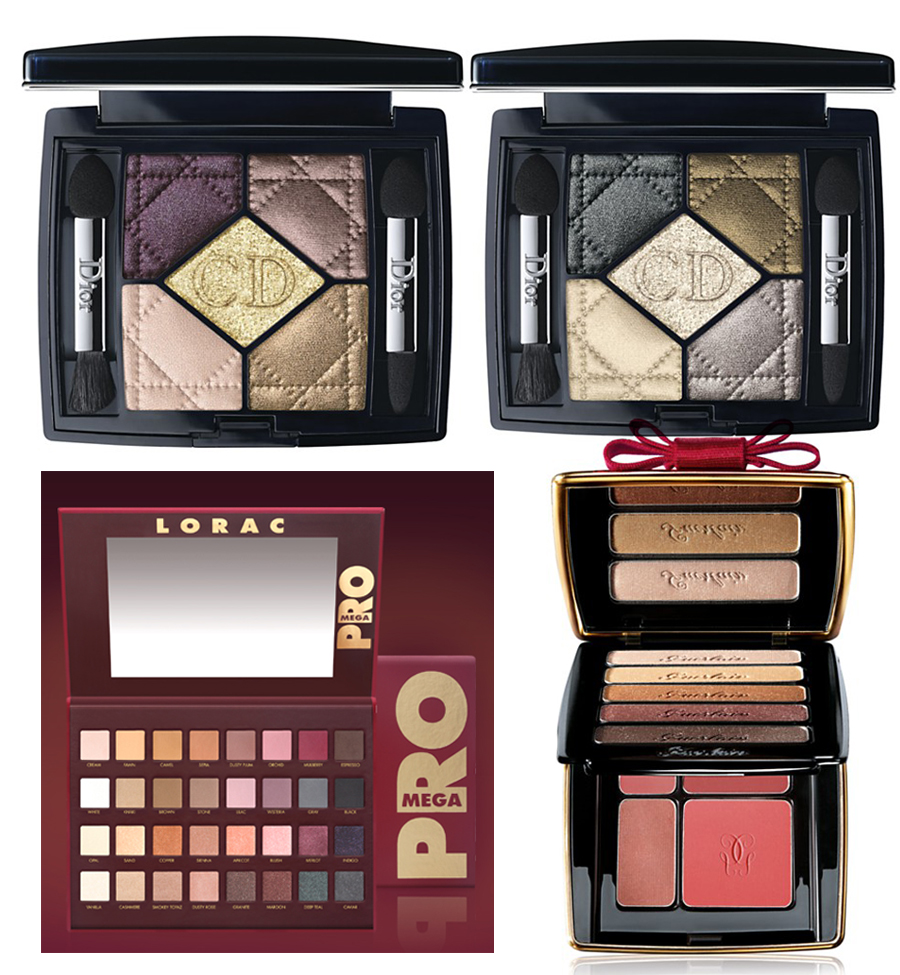 I am personally very excited about the LORAC Mega PRO palette with 24 matte and shimmer shades. It will be out on the 7th October and will retail for $59 from Ulta and LORAC.
It's been forever since I've bought a big palette, so maybe it's time to do it! [I have stopped buying them since I never use those anyway, and they just gather dust and I've been trying to de-clutter my place, too. And some palettes are bulky, and do take a lot of space]. Maybe this palette will change the situation.
Now, what about the other items?
You can already get an early access to the luxurious Guerlain's  Eye & Cheek Palette Petrouchka palette  ($90) which was inspired by ballet. Inside there are five iridescent eye shadows and four matte or pearlescent blushes. Moreover, there is a red fabric bow, which the brand suggests you can wear as a bracelet or hair tie.
And who doesn't love Dior eye shadows? I think we all adore them, and it is always a pleasure to discover new colour variations. As a part of their holiday collection you can buy  two new quints ($60): 5 Couleurs Eyeshadow Palettes (LE) in 46 Golden Reflections, 756 Golden Shock.
PS. If you like dark eye shadows, Givenchy Holiday is your best friend. And here is YSL.
Anything you love?