I actually can't believe that I did not write a review about Hourglass Film Noir Lash Lacquer as I've had it for a long time already (I guess you  can see that).
This is a very innovative product from the brand which is basically an ultra-black glossy top coat for lashes.
It comes with a small brush and you just paint the lacquer on top of your mascara.It makes the lashes very black (mascara just can't give such an intense black shade) and glossy.
It is a great product for an evening out or a special event. In fact, a lot of celebrities, who's makeup was done by Hourglass wore it on the red carpet.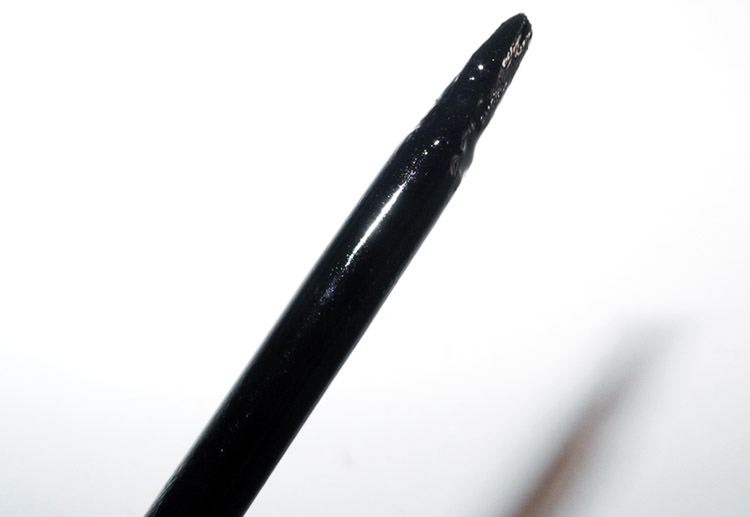 Since
my lashes are not thick and long ( I wish), sometimes I wear it  during the day time, but probably not the best idea if yours are, may look too dramatic.
Just make sure that you paint your lashes carefully, do not just 'slap it on' or you may end up with spidery lashes.
On me Lash Lacquer stays on really well, doesn't smudge or fade away. And I don't have any problems removing it when I take my makeup off. I use this cheap makeup remover by Garnier. I just got a third bottle this week as I love it a lot. For me it's like an affordable version of Bi-Facil.
I think this is a great one-of-a-kind product that is nice to have for a extra 'wow' effect!
Hourglass is available from: