Seeing all those new and innovative lipstick formulas couldn't make me happier, like this one from Givenchy, new releases from Hourglass and Too Faced seem to be very promising, too.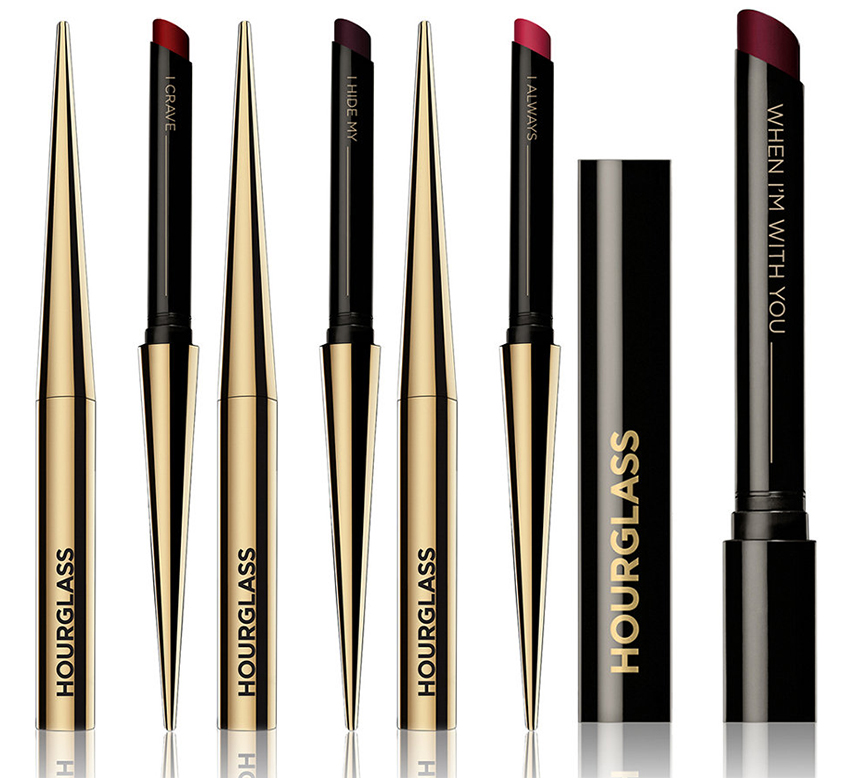 Hourglass  Confession Ultra Slim Lipstick $34 and Refills for  $22
"Delivers creamy, saturated, longwearing color with a satin finish without smudging or feathering, provides precise application." Available in 30 shades.
These look so chic and sophisticated, Hourglass killed it yet again.
You can get the lipstick from Barneys already. Hourglass is also available from from Sephora, Bergdorf Goodman, Net-A-Porter.com, Space.NK.
Too Faced Melted Latex Liquefied High Shine Lipstick, $21
Pigmented and rich, high-shine lipstick with lacquer-like vibrancy.
There are quite a few shades to choose from. Shown are: I am Bossy, Bite Me, Unicorn Tears and Girl On Top.
You can get Too Faced  from  from Sephora and Debehnams.