You already know that age plays a huge role in how your skin looks and the way you take care of it. Early on, it's all about acne, but then as the birthdays pile up, other problems do, too. But what might remain a mystery is what to do about it. Well, the secret to staying crinkle free later is to act now, says Miami dermatologist Leslie Baumann and NYC derm Cheryl Thellman-Karcher. Luckily, age prevention for younger chicks is hotter than ever, and there are a ton of awesome, affordable products.
Your Age: 18-25
Your skin's characteristics: Because your oil glands are working at full speed, your skin is supple and naturally well moisturized. Your cells regenerate regularly, giving you an even texture and a pretty, rosy glow. But as you probably also know, there's a downside: Excess oil production sometimes causes breakouts and a shiny look.
Your skin strategy should be:
Suds up with a mild cleanser to remove makeup, oil and dirt without stripping your skin. A good pick: Dior Rinse-Off Cleansing Foam, $28. If you have greasy skin, use a foaming oil-free face wash. Try Noxzema Continuous Clean Foaming Cleanser, $4.
Go for an oil-free moisturizer (with SPF during the day). Pick one that has antioxidants like vitamins C or E — or better yet, a combination of both. The free-radical fighters help prevent and repair sun and environmental damage. We like American Beauty Youth-Full Anti-Aging Face Lotion SPF 15, $25. Avoid pore-clogging heavy creams.
Keep blemishes at bay by exfoliating one to two times a week with a gentle scrub. If you're prone to breakouts, try a benzoyl peroxide system like Proactiv. Just have a lone pimple or two? Dab on a salicylic acid spot treatment. It'll zap your zits pronto. A new one: Aveeno Clear Complexion Correcting Treatment, $14.
Top tip: Start using eye cream. The skin around your orbs is the thinnest and least oily, so it requires a thicker moisturizer.
Your Age: 26-30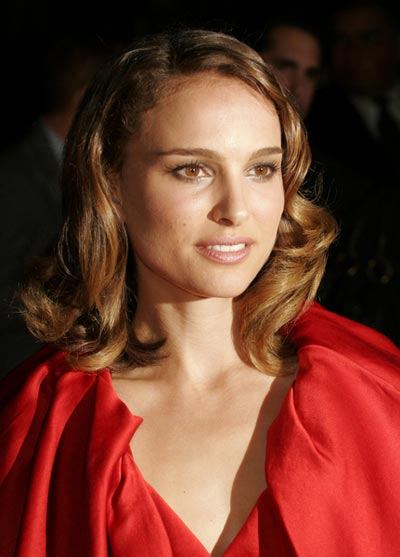 Your skin's characteristics: Finally! Your skin's oil production is under control. Except for the occasional zit, you should be in the clear, so to speak. Hate to break it to you though, your collagen production and cell renewal is slowing down, so environmental issues can play a heavier role since your cells aren't regenerating as often.
Your skin strategy should be:
Switch to a cleanser with salicylic acid and gentle sloughers. It will prevent sporadic breakouts and get rid of dullness-causing dead skin cells. A new one that does both: Olay Total Effects Anti-Aging Anti-Blemish Daily Cleanser, $7.
Throw in a deeper exfoliating treatment weekly. Glycolic peel and microdermabrasion kits remove damaged surface skin, revealing a fresher layer underneath and also stimulate collagen production. Try Lancôme Resurface Peel, $145, or Clinique Turnaround 15-Minute Facial, $34.50.
Keep sweeping on an antioxidant-laced oil-free lotion (with SPF in the a.m.). But at night, pick one that also contains retinol, which encourages cell renewal and actually teaches your skin to exfoliate more efficiently on its own. Retinol needs to be used in the p.m. because sunlight harms its effectiveness. Our pick: L'Oréal Revitalist Double Lifting Pump, $16.59.
Top tip: Exfoliate, moisturize and apply SPF to your chest, neck and hands.
Your Age: 31-35
Your skin's characteristics: Since you're a smart cookie and have always avoided smoking and sunbathing (right?!), you should be A-okay. That said, your cheeks may appear less plump, and you might have some little lines, discoloration, and dryness. No worries though. There's a slew of ways to deal — no scary needles required.
Your skin strategy should be:
Make sure you are smoothing on a serum twice a day. Most can deliver more potent levels of age-fighting active ingredients (including antioxidants) than a regular lotion. We love Chanel Rectifiance Intense Serum, $85; Alaur Clock-Stopping C, $95; and Murad Cellular Serum, $44. A new antioxidant to check out is idebenone — derms report that it's extremely powerful. A great serum with it: Elizabeth Arden Prevage, $150.
Follow your a.m. serum application with an SPF lotion that will also treat pigmentation probs. We like Good Skin All Bright Moisturizing Sunscreen, $12.
Layer a heavier moisturizer and eye cream at night (read: ditch the oil-free stuff!) over the serum to boost hydration. Look for hefty doses of retinol and hyaluronic acid, a plumping agent that attracts moisture from the air to the skin. Try Neutrogena Healthy Skin Anti-Wrinkle Intensive Night Cream and Eye Cream, $17 each.
Top tip: Still worried about wrinkles? See a dermatologist. A doc could decide to prescribe some really powerful potions.