My beauty inspiration for this month is Cristina Scabbia.  And not only this month but in general! I absolutely love the way she looks and her style. Maybe because  we have a very similar taste in everything. For those who don't know – Cristina is a vocalist in Italian band Lacuna Coil  (I like several songs but am not a fan in genaral). It's also amazing that she is 38 years old and I would give her 30 top!
Beautiful cat eyes and red lips
Love the accent nail
More photos Beautiful purple nails and makeup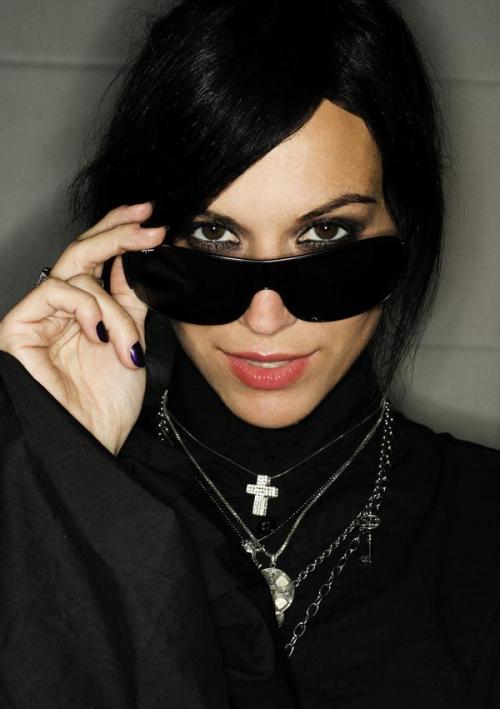 I am not a huge fan of beer but  love Guinness
Isn't she just gorgeous?
She looks amazing even without makeup on a non-edited photo.
I love when others write about their beauty inspiration  and I love sharing mine. So I'd be happy to hear who inspired you this month.
As for Cristina, I hope I will look like her when I turn 38 😉