Have you see Belle de Jour with the fabulous Catherine Deneuve? You should if the answer is no! If you want to know what the movie is about  – you can read it here. I can't say that this is my favourite movie or that I really enjoyed it but  I absolutely loved is how Catherine Deneuve looked like!  Her makeup hair, nails ans style are absolutely amazing!  Most of all I loved the eye makeup! No wonder that  Séverine is now a cult beauty icon!  Did you know that Spring 2010 makeup collection by NARS was also inspired by Catherine but in  La Chamade ?
What a beautiful look: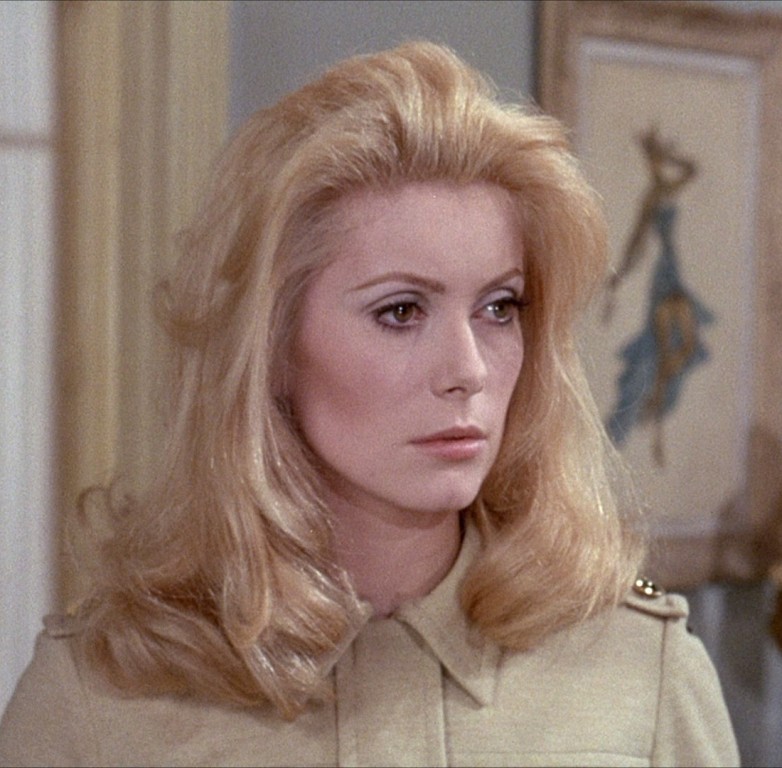 You can also find a gorgeous nude lipstick by NARS called Belle de Jour
And here is how Amber Valletta looked like for the NARS 15×15 project. Amazing! Just like Catherine Deneuve!
Check out 2 more photos of Severine aka Belle de Jour
So what do you think? Who is your inspiration lately? Would you like to try such look?