I absolutely love the look of the London Blooms Jo Malone Colognes that are out in March.
The design, inspired by the British Garden, looks amazing, very Spring appropriate, too. They are Limited Edition  and retail for  £72 / €84 for e 100ml.
There are three colognes in this collection:
Peony & Moss
A contrast of the dainty and the dirty. Delicate peony, clad in the moist earthiness of moss. Laced with cordial-intense cassis. Encircled with ivy. A fragrance of gossamer lightness, grounded in rich verdancy.
White Lilac & Rhubarb
A celebration of seductive contrasts beloved by modern gardeners. Tart-vibrant rhubarb cuts through delicate florals. The softness of lilac. The femininity of rose. And the almond scent of sun-loving heliotrope.
Iris & Lady Moore
A fascinating mingling of spicy-fresh, common-or-garden geranium and noble iris, powdery and poised. Two characterful purple florals, rustling above an elegant dry-grass bed of vetiver.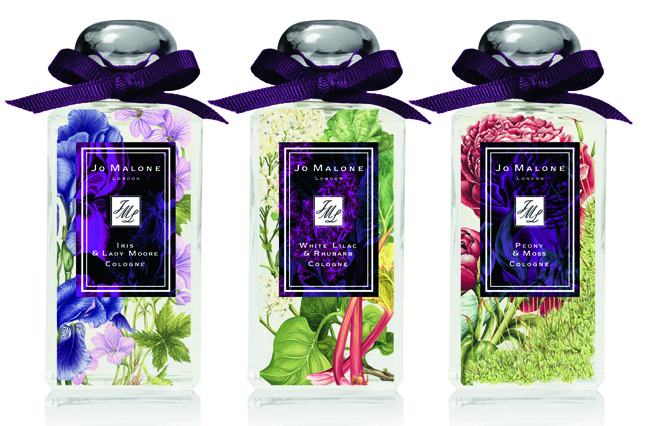 I am not even sure which one I would like to try the best. What about you?