I have proclaimed my love for Kerastase products numerous times already, but here it is again.
This time it is all about Specifique Bain Stimuliste GL Energizing Shampoo for Thinning Hair which I have already included in my favourites in the previous month.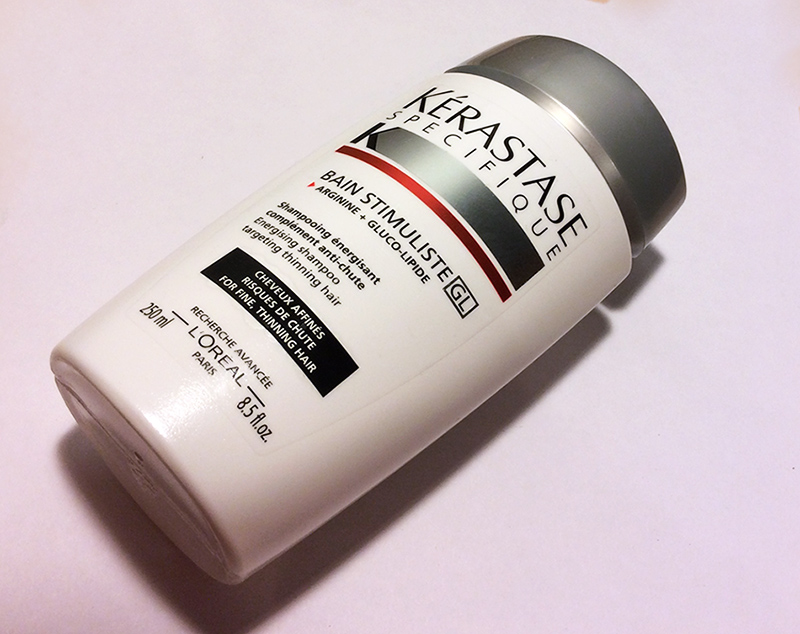 When I was looking for a new Kerastase shampoo, I've noticed that this one was among the best sellers and  I also read several great reviews. Moreover, Specifique Bain Stimuliste GL Energizing Shampoo  includes Agrigine + Gluco Lipid and is formulated  for thinning hair. I don't necessarily have thinning hair but it sheds more than I'd like to, so this is the reason why I've decided to choose this one.
I may have looked up "How many hairs do you lose in a day?"… "Losing up to 100 hairs a day is normal. But if hair loss runs in your family, you could lose a lot more hair."
I know, I know…
So, what about this shampoo? I love it. A lot.  By the time I am writing this feature, I've almost used mine up, and I would definitely recommend.
It smells really nice, washes the hair and cleanses the scalp gently but properly, and leaves [the hair] smooth and shiny, even glossy. This all sounds too good to be true but this is the effect that I personally get with some Kerastase shampoos. (My favourites have to be this one and Densifique). I don't even have to use a conditioner and oil/serum. But keep in mind my hair isn't prone to knots or anything like that.
Now I'd really want to get a shampoo from Chronologiste range which is expensive but, judging by reviews, is worth the splurge.
Here is the list of the ingredients:
You can buy it from Feel Unique and HQHair.