Here is a preview of Lancome's Christmas 2015 makeup collection, which was inspired by the poetry and the colours of a secret Parisian garden at night. The key shades are of this collection are red, gold and purple.
You can get everything you need for a festive celebration – shimmering eye shadows, sparkling top coat for lashes and nails and beautiful lip colours.
I personally  would love to have a Pourpre Aura eye liner and the lipsticks. Lancome lipsticks are some of my favourites.
 Hypnose Dazzling, $25
"Dazzling Color. Bouncy Touch. An intense & sophisticated color with jewel-dazzling sparkles."
420 Givre Dore
450 Songe Cuivre
475 Nuit Enchante
Artliner, $30.50
"Rich, deep, luminous color pigments offer the most intense color, and its uniquely shaped foam tip pen allows for precise shaping and defining of the eyes."
09 Bronze Orferve
10 Pourpre Aura
Color Design 5-Pan Eyeshadow Palette, $50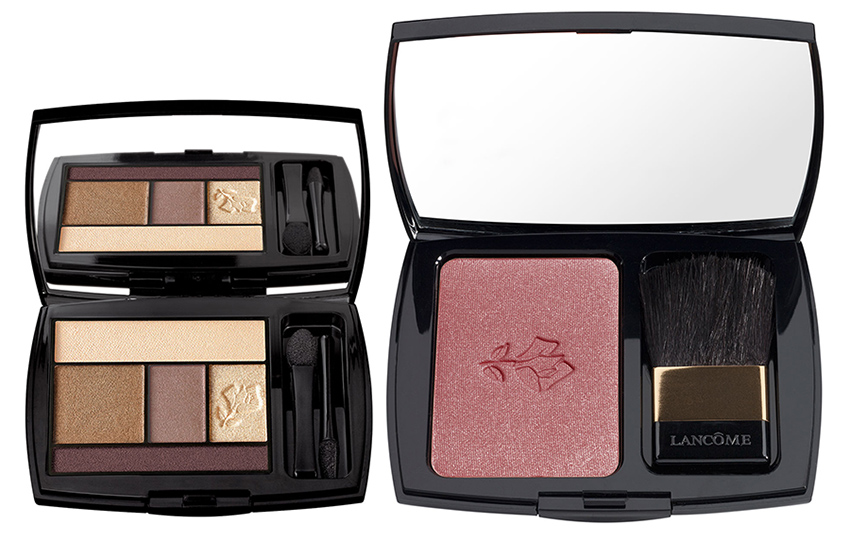 Vernis In Love , $25
425 Rouge Midnight
475 Nuit Enchant
555 Golden Top Co
L'Absolu Rouge Définition, $35
197 Garance
280 Le Bois De Rose
393 Le Prune
 Hypnose Stardust Sparkling Top Coat Mascara, $27.50
This collection is already available from   Neiman Marcus. And later from Sephora Selfridges, Harrods, Nordstrom etc.