While I usually love the sea salt  hair sprays, this time I've decided to try a volumising mist without the I've-just-been-surfing-or-swimming-in-the-sea kind of effect.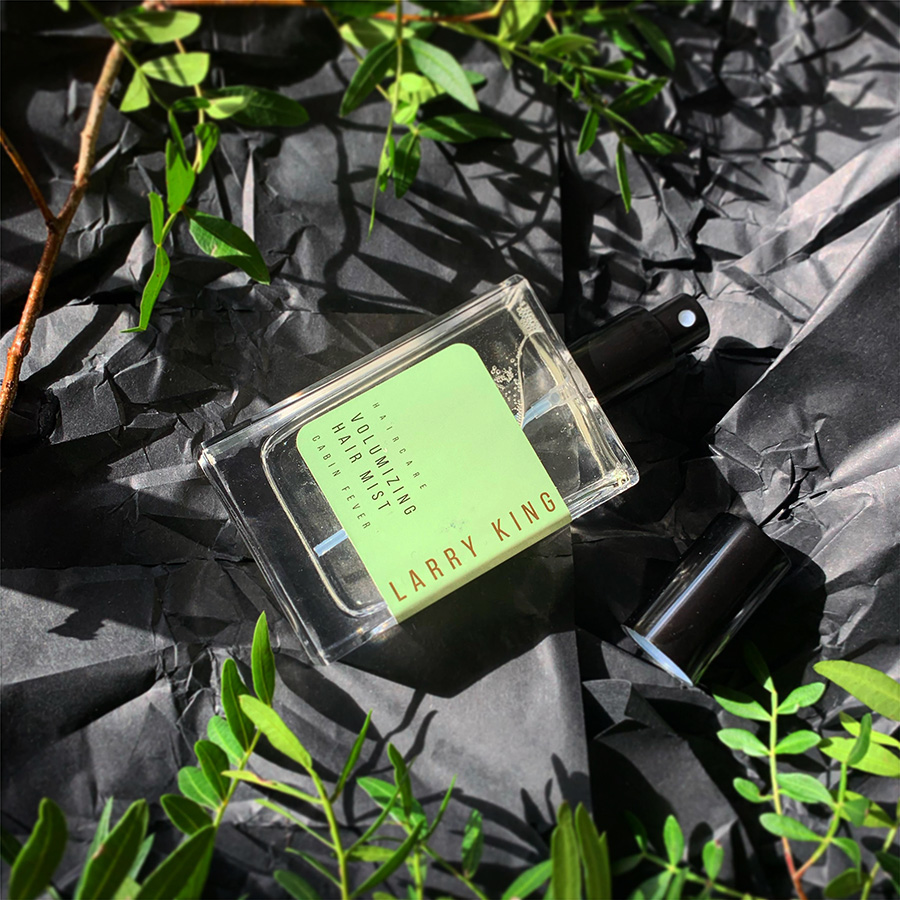 And I've noticed that Larry King Hair Care just launched (this was a few months ago) at Cult Beuty so decided to give it a go.
Not gonna lie, I was probably mostly drawn to the stylish glass bottle and a cool modern design. I also like the sleek pump and the pistachio green label, with simple  gold and black writing.  I am describing the look of the product in such a detail as I firmly believe that, when it comes to high-end beauty, everything about it should bring joy. And this is clearly the case.
As for the product itself, I love it, as well. Cabin Fever Mist smells like a pine forest to me, and it is, indeed, scented with rosemary, pine needles, lavender, jasmine and violet. Despite the name, it doesn't give me any anxious feelings, quite the opposite.  It is a spa-like, tranquil aroma. As if you are walking in the forest.
Volumizing Hair Mist does exactly what it says on the label. Nice volume without making your hair look "crispy" or sticky.  I also don't find that it makes the hair go greasy quicker or weights it down. It adds a bit of a lift,  and has a more polished effect, compared to the sea salt sprays.
Definitely pleased with this product. You can get yours for £29 from Cult Beauty.
I have been using mine  for almost 3 months now 3-4 times per week, and this is how much is still left.