Here is a preview of the newest MAC release – Moody Blooms which, as the name suggests is all about the dark and intense shades, which I personally love. The promo image in green, blue and purple shades captures the atmosphere of the collection pretty well.
Shown above Black Ivy and Copperthorne
The products are:
Face
Moody Blooms Powder Blush (buy here for $21)
Worldly Wealth  and Bread for Beauty
Eyes
Moody Blooms Fluidline  (buy here for $16)
Dazzle Fluidline (buy here for $16)
Copperthorn and Nightshade
Moody Bloom Eye Shadows (buy here for $15)
Artistic License, Blooming Mad, Deep Fixation, Green Room, Hidden Motive and Lucky Green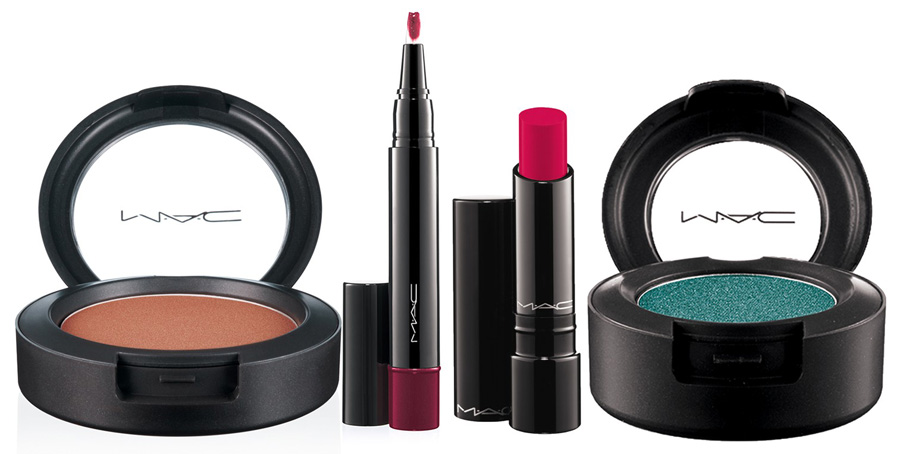 Wordly Wealth,  Glorious Intent, Pheromonal, Green Room
Lips
Sheen Supreme Lipstick  (buy here for $17)
 Moody Bloom,Lust Extract, Phosphorescent, Pheromonal, Quite the Thing! and Venomous Violet
Sheen Supreme Lipglass Tint  (buy here for $20)
Bubble Gum, Blushing Berry, Gwi-Yo-Mi, Glorious Intent and Simply Wow.