I am sorry about the lack of updates, life and work got in the way, once again. It's the end of the year, so things are a bit mental. It should be a lot better in January though..
But I saw this tag on Gio's Beautiful With Brains blog, and I thought that'd be a good one for a little update.
1. Which product do you still keep buying more of despite having plenty in your collection?
Red nail polish and pink baby pink lip glosses – those are my must haves, and I am always looking for a better option.
2. What is the one product that you can not live without?
I assume that we are talking about makeup, not beauty in general – so that'd be this brown eye pencil.
3. Favorite Makeup Brand?
It's a very hard question. Maybe BECCA?
4. How big is your makeup collection?
I'd like to think that my personal makeup collection is not that big. But since I also do makeup in my free time, as a hobby and as an extra income – I do own more than I would keep otherwise.
5. How do you store it?
I have several acrylic drawers, nothing that pretty or exciting. But I should probably re-organize it all soon.
6. How many items of makeup have you got in your handbag at the moment?
Surprisingly, right now I only have this lip product, and that's all. But I also have a mini L'Occitane hand cream and a mini Jo Malone Lime and Basil cologne.
7. If you could raid another blogger's stash, who would it be?
I already know what products my favourite bloggers love/use, so I would like to see what products top make-up artists actually use on themselves.
8. How long does your usual makeup routine takes and how many products do you use?
My usual routine doesn't take long at all, 5 minutes maximum, although I may use quite a few products. I usually start with a primer that gives glow, than follow with a light foundation, and do my brows.
After that I am going for a dark brown smoky eye or a cat eye with black eye liner, or a more simple look when I am going for a red/dark lip. I finish the eyes with lots of mascara.
These days I am not wearing blush, only bronzer/contour. And since I am using a glowing base – skip the highlighter as well.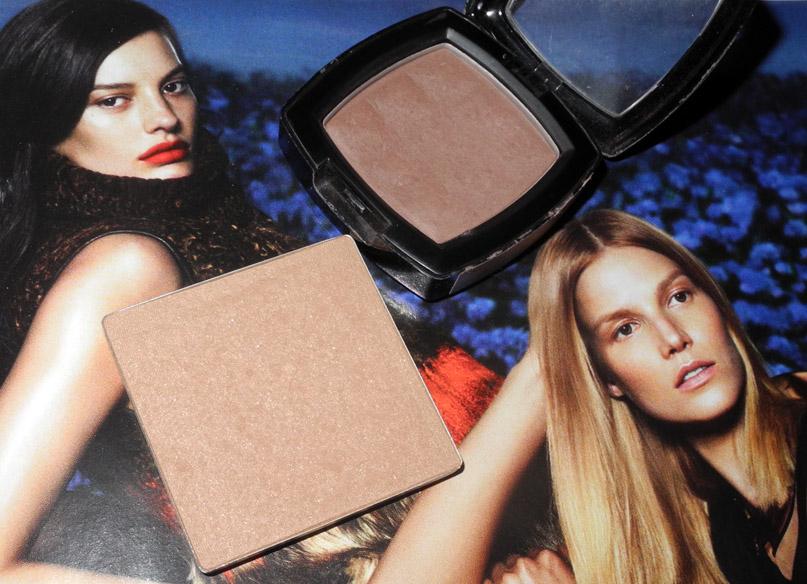 I finish off with the lip product. A baby pink – when it's "all about the eyes" or vibrant red or dramatic berry when I am in the mood for that. This all may sound a bit complicated but it really is very simple. Maybe I should write about my current makeup routine?
9. Have you ever bought makeup knowing you would never use it?
Good question! Maybe in the past I did, although I can't really remember, but definitely not now.