I wanted to try Bourjois 1 Seconde Nail Polishes for some time, as I've heard so many great things about the range. Unfortunately, I couldn't find a shade that I would really want. But… when I'm in doubt – I go for red. This is how I got 11 Style in Rouge.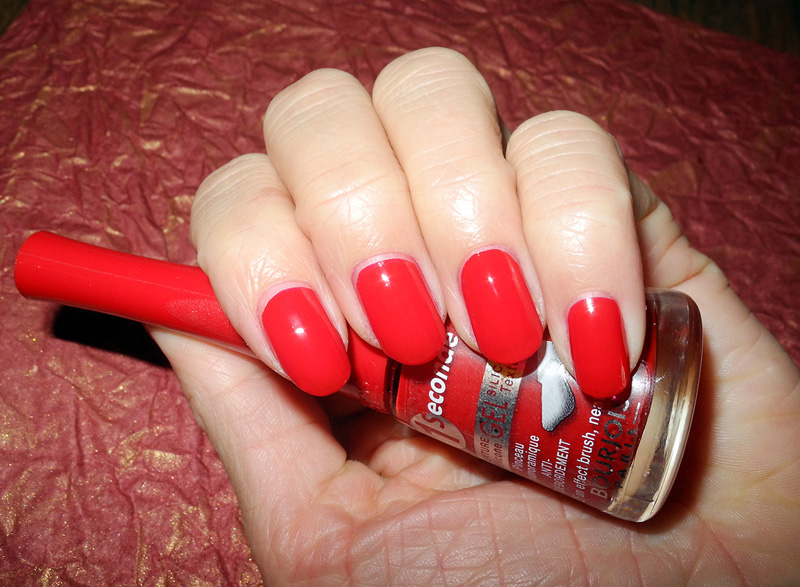 The formula is really amazing, it is opaque with one coat, glides on smoothly and definitely dries quicker than most nail polishes. Plus I like the wide brush which allows you to save time on the application, too. Plus it's easy to control (the brush) and you don't get the nail polish all over the place.
As for the shade – 11 Style in Rouge is a gorgeous bright warm red. Perfect shade to brighten up dull weather & mood. Although I like cool toned or classic reds, this one is not too warm for my complexion and I absolutely adore it.
The finish looks nice when it's dry, you can even wear it without the top coat, as it is shiny and glossy.
There is one thing that I don't like. For some reason this nail polish won't last on me. I wore it three times already and I don't really know what's wrong, as other people seem to find it long lasting.