I really like this Metallic Grey nail polish from Couture Colour. It is a beautiful shade, very dark grey with subtle shimmer. Although it may not be as complex as some high end nail polishes, I still like how it reflects in the sun.
It goes on smoothly and looks opaque with two coats, as shown below on the photo.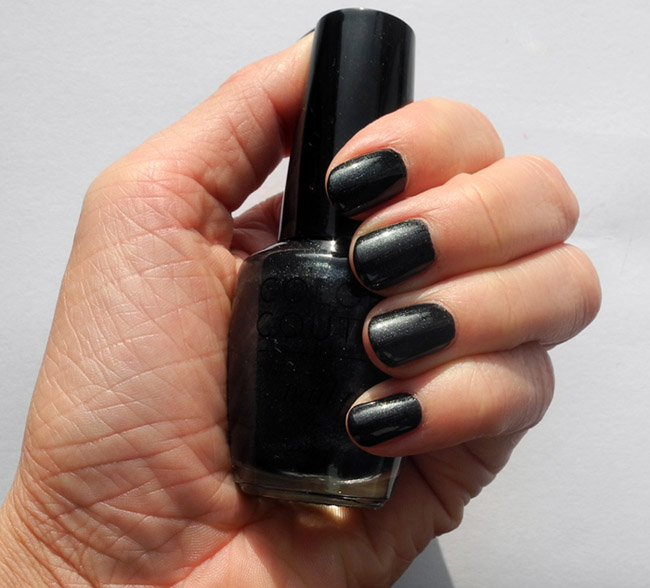 It has a long and thin brush which is not my personal favourite but it allows a more precise application, I guess.