I have already posted a few "nails of the day" recently, and here is a brand new one, featuring one of my favourite nail polish formula – Essie Gel Couture (now on offer at Boots for £6.66 only).
In fact, it's a firm favourite of a lot of people, and rightly so. It's a gel-at-home-kinda formula. It gives you a long lasting effect, without the pain of taking it off the gel polish style. Obviously, it won't last for weeks like the "real" gel nail polish but way longer than most regular varnishes.
I have two shades: Rock the Runway which is a beautiful classic red and Spiked With Style a vampy beauty. To be honest, the red one goes smooth and opaque with just one layer, while the darker shade requires at least two and takes longer to get it right.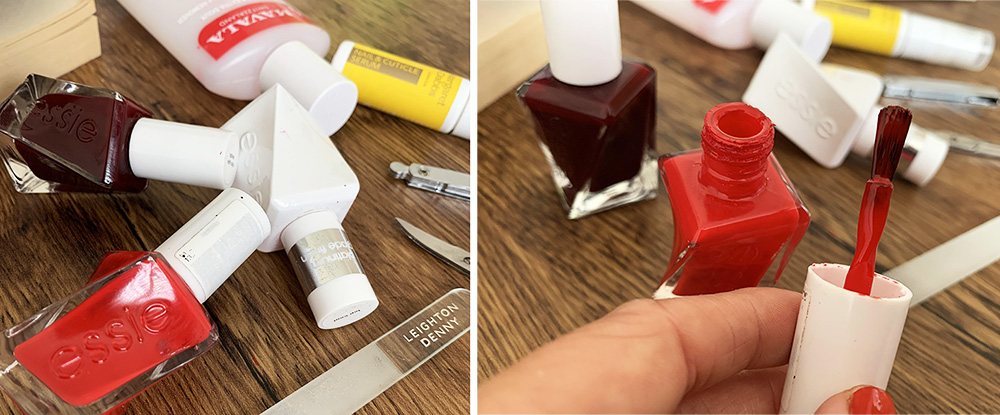 I really like the wide and thin easy to use brush, the glossy finish and also the top coat from the same line a lot. And you just gotta love those cool bottles!
So, if you want an easy to use at-home manicure – Essie Gel Couture is a great option. And, the only nail varnish remover I want to use is Mavala, if any of you are wondering.
I do hope they bring out more shades in this line, as I've bought the two I liked, and don't fancy any other shade so far.
The photo of my friend and I wearing these nail polishes was taken before the lock down.