Here is the swatch of one of the prettiest nail polish shades for Autumn/Winter season – Lancome Vernis in Love in 453 Infusion de Prune.
It is a beautiful glossy plum  which is a bit lighter than most vampy & gothic berry/plum shades, it is a classic colour I would say.
I am in love with Lancome's wide brushes, they are a pleasure to use, plus it is always fast and mess-free.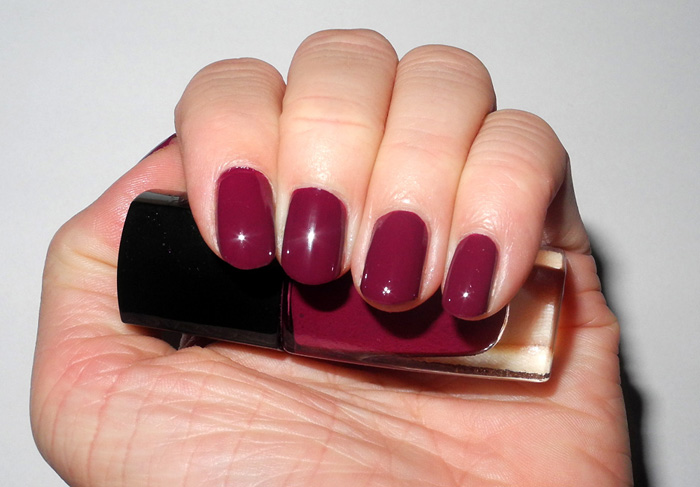 This nail polish goes on smoothly and is opaque with one layer. The staying power is also nice.
You get 6 ml for  £12/$15 which I personally like as I never finish big bottles of nail polish anyway.
Infusion de Prune is a limited edition shade which was released as a part of Autumn collection, so get it while it's still available.