I am personally a huge fan of beauty and art collaborations, such as this one by François Nars and a contemporary artist Konstantin Kakanias, inspired by a glamorous  French Riviera they came up with 10 makeup products.
Dual-Intensity eye shadows and blushes and a brand new product for the brand – Lip Cover. Each comes in a special edition packaging.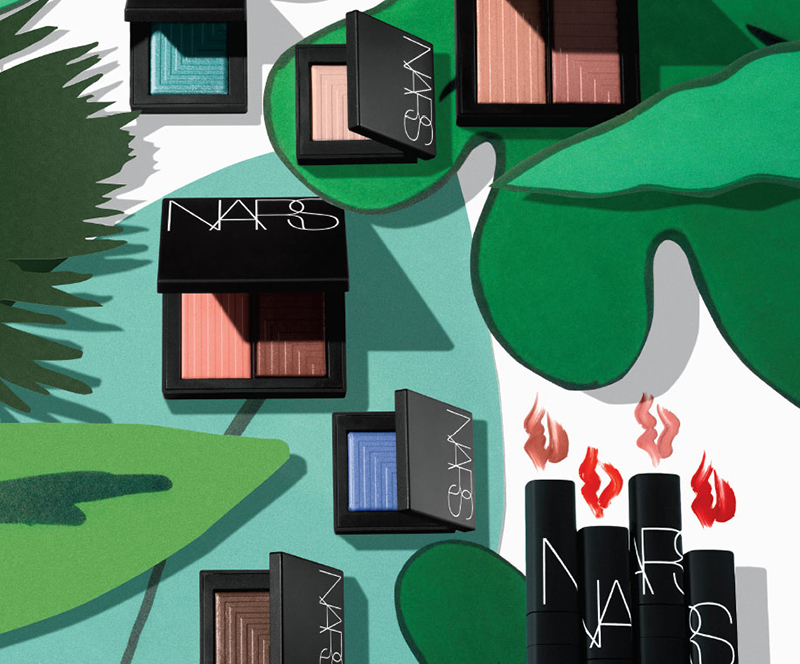 Lip Cover, $28/£21
"High pigment liquid lipstick. High fashion effect. Lip Cover delivers saturated slicks of coastal color steeped in exclusivity and ease. Rich and lustrous. Luminous finish."
Do Not Disturn, Vivid orange red
Overheated, Deep dusty rose
Get Dirty, Desert rose
Members Only,  Crimson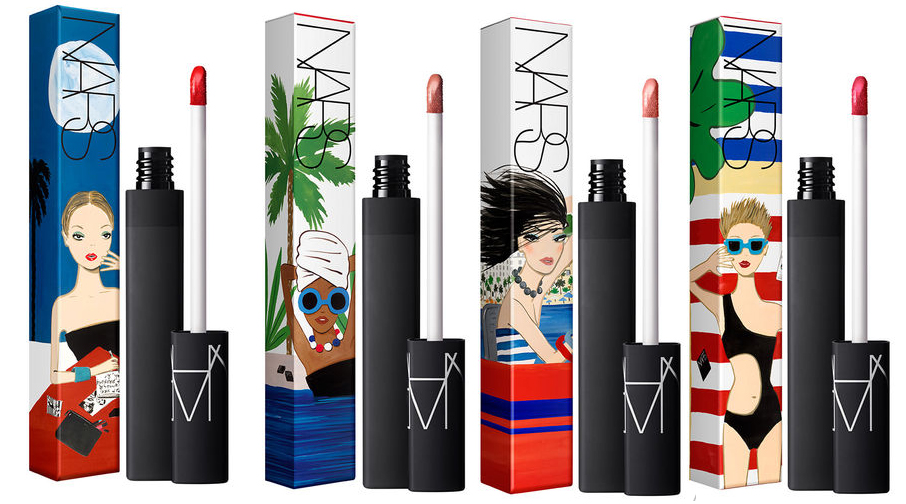 Dual Intensity Eye Shadows, $29/£21
Topless, Seashell pink
Pool Shark, Iridescent periwinkle
Deep End, Shimmering teal green
Tan Lines, Rich hazelnut
Dual-Intensity Blush, $45/£30
Sexual Content, Sandy peach / Soft raspberry
Liberation, Light shimmering pink / Caramel rose
NARS is available from: Nordstorm, Selfridges,  Bloomingdales, Neiman Marcus.
And here is a little video of behind the scenes. Enjoy!