Somehow I never bought anything from Collistar (Italian brand which has lower prices than luxury brands but higher than drugstore), although I did swatch quite a few of their products numerous times. But this week things changed!
I had to buy a new face cream for the BF and, after browsing different options, decided to get the brand's Daily Protective Supermoisturizer  which also came with a cute mini after shave lotion. He had Clarins and Vichy before that. I hope he will love this one, as well.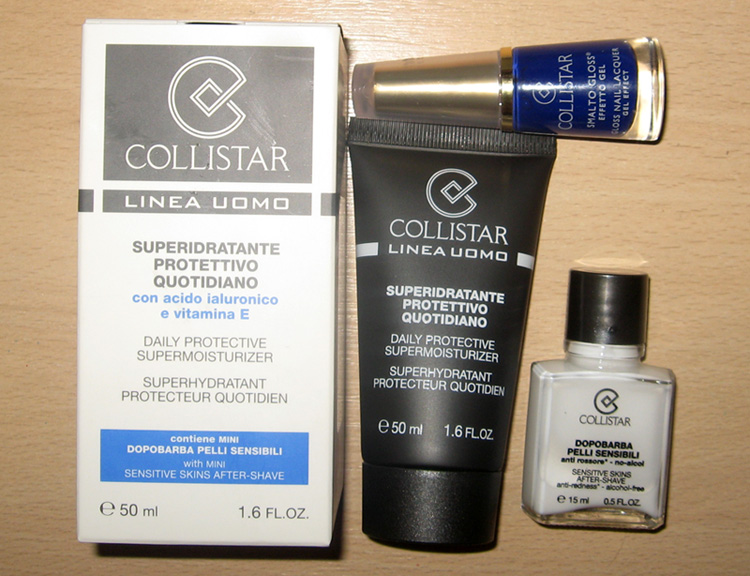 And of course, I had to get something for myself, too! 😉 The 571 Blu Grintosa Gloss Nail Lacquer Gel Effect caught my attention, as that shade is to die for. I am actually wearing it today and so far, so good. So expect a feature about it soon.
By the way, Collistar recently launched Twist Gloss Ultrabrillante, below are the shades Arancio and Magenta.
And what beauty products did you buy this week?