Looks like all Urban Decay palettes and sets always have major success. I personally got their NYC palette (don't know why), Black palette (I love the dark eye shadows) and really wanted to get the Jackpot 24/7 set (there are some shades that I don't have) but it won't be available in the UK or EU which is a shame.
This time Urban Decay released a brand new product which is called Cowboy Junkie Set.
"Let Midnight Cowboy and friends tempt you out way past your bedtime! This giftable palette is packed with sparkle and holds everything you need to look gorgeous until the sun comes up."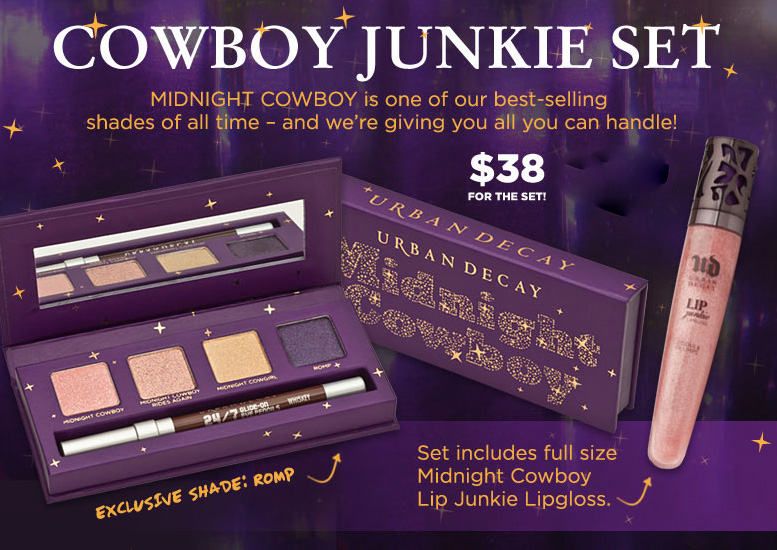 Cowboy Junkie Set: Midnight Cowboy (pink champagne with lots of silver glitter), Midnight Cowboy Rides Again (golden beige with bronze, gold & silver glitter), Midnight Cowgirl (subtle golden-beige with gold glitter), Romp (deep silvery grape), Lip Junkie Lip Gloss: Midnight Cowboy (sheer nude sparkle), 24/7 Glide-On Eye Pencil: Whiskey (dark brown).
The price in the US is $38
You are gonna love this set if you love glitter.  I don't plus I already have MC and MCRA so this is not for me! And will you be getting it?