I was sent the new release from Organic Surge, their Super Fresh Body Wash, just in time, as I've just finished my Elemis shower gel and am about to finish the Clarins one.
I personally love taking a bath or shower in the evening, but when I do it in the morning, I want my shower gel to be truly awakening. Whatever it takes to wake me up…
This is why I am happy with this refreshing product which smells invigorating and uplifting! All thanks to  may chang, mandarin  and bergamot.
And it is actually a very nice scent, indeed. It is not very intense, but enough to fill in your bathroom with a lovely aroma.  Although this is a natural, ECO Cert certified product, it leathers up nicely, unlike some similar products and gently cleanses the skin.
I also don't find it drying, which is a crucial criteria for me, as I have very dry skin.
Here is the list of the ingredients: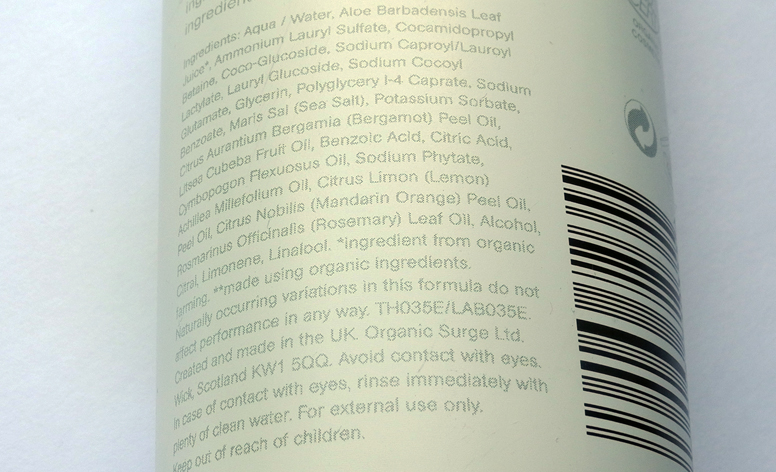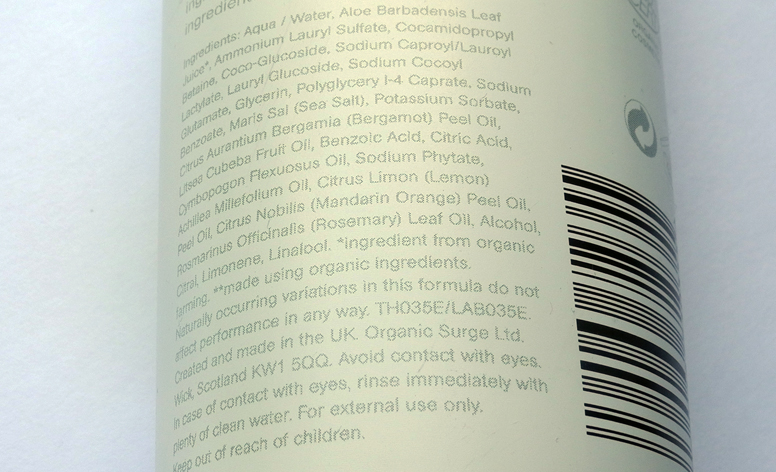 So, if you'd like a natural, refreshing (with a relatively subtle scent) and not expensive shower gel – this may be a great option.
You can buy Organic Surge from LoveLula,  this shower gel is £5. 99 for 250ml